Fera the Wolf
Fera the Wolf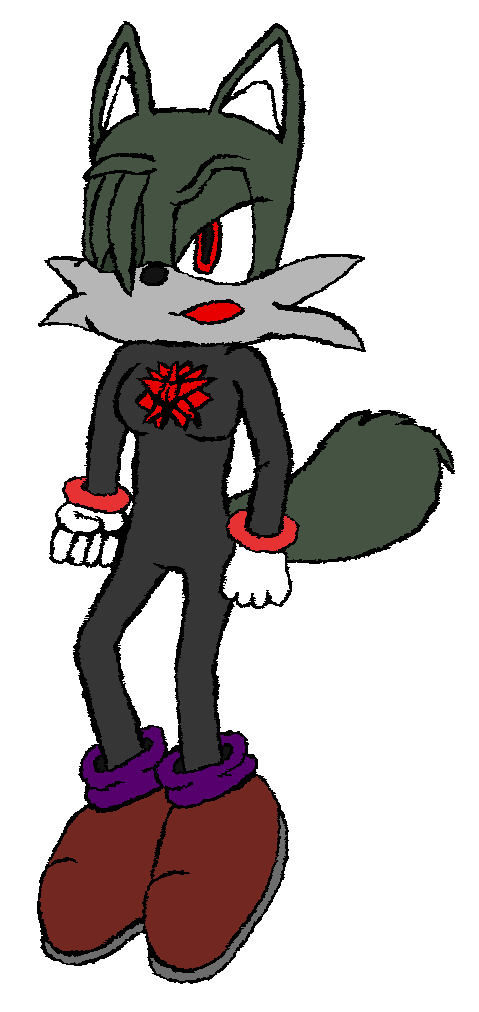 Description
So, I mentioned this Fera pic when I posted Basker's pic. Then I realized that after I posted Kosmo's pic, I never posted another of these digitally colored pics here again! How strange...
So, this week I'll post some of those old pics that have been on other sites for years already. Unlike my newer pics, they were initially made with actual paper, so they came out better!

Anyway, this is Fera. Better late then never, I guess. (She's been appearing since my Sonic 06 story!) She uses the powers of dark magic in her mission to end humanity's reign over animal-kind! ...Something like that. She is a commander in the Covenant of Despair who trains agents in the same dark magic she uses.

Her covered eye was severely damaged. No one knows how, but it is likely that humans were involved.