Lucky 2
Lucky 2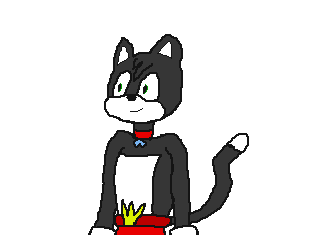 Description
Experiment 13, Lucky the Cat, initially seems to be overwhelmingly ordinary. Highly friendly but lacking any special abilities, he seems doomed to fade into obscurity. However, he has a great destiny: to become a Keyblade Master and help protect the worlds from a new evil seeking to plunge them into Chaos!
Intended as the protagonist for my Kingdom Hearts spinoff, Chaos Hearts, Lucky's story is stalled as long as that story is delayed. But who knows... his story may begin sooner than we think.

His design is mildly based off Sora. See his older pic to get a better sense of that.
General Info
Comments
0
Media
Unspecified
Time Taken
Reference