Starving artist Gizmo Work area
Starving artist Gizmo Work area
Starving artist Gizmo Work area
by
5439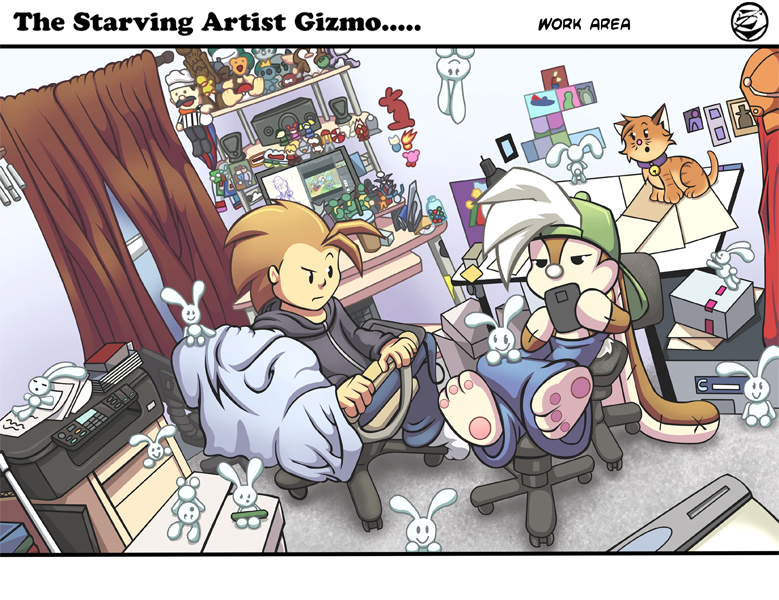 Description
Gizmo: Hi my name is Gizmo and this is where we do our work... or more like i do work and bunny does everything but.
Bunny: what are you saying i help with..... things
Gizmo:playing my video games and using my cell phone is not helping.
Bunny: I post on twitter...
Gizmo: ANYWAY ... this is our 1st print of use. what do you think? Also if you would like to get your hands on one check out our store below.
Bunny: way to sell it
Gizmo: :P
Back of the comic shop store:
http://backofthecomicshops.storenvy.com/products/12490662-starving-artist-gizmo-work-place
Comic strip site "Starving artist Gizmo" :
http://artistgizmo.weebly.com/
General Info
Comments
0
Media
Other drawing
Time Taken
Reference