Steralite Home System
Steralite Home System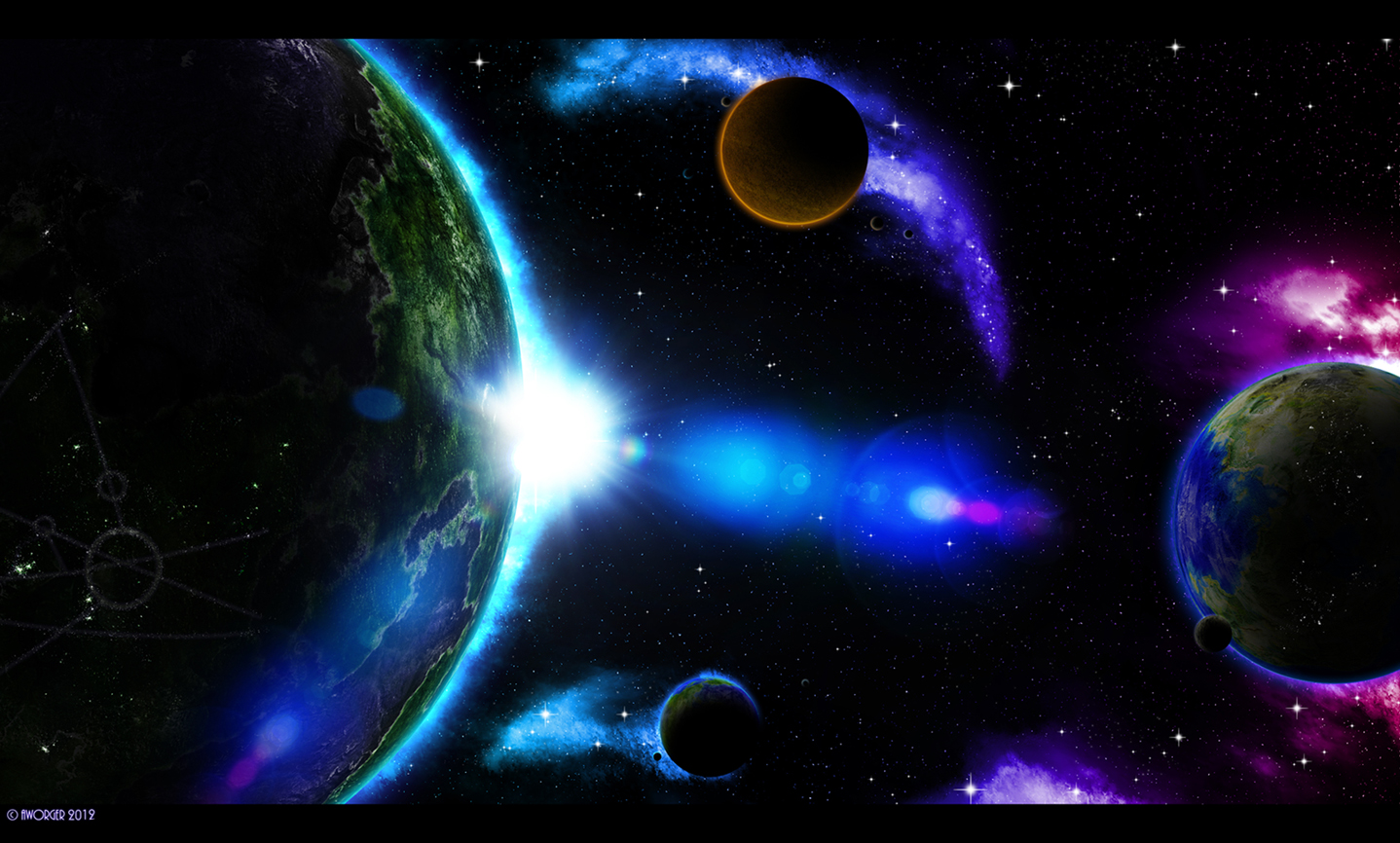 Description
The Steralite race does not originate from Earth. They come from another solar system many light years away. Their solar system includes three earth-like planets which have had an enormous effect on the species development and evolution. As well as having three inhabitable planets, the system also has rich mineral planets which are being used for resources. The planets are relatively close together when their orbiting paths align, allowing Steralites to travel between the worlds with relative ease. 
Advancements in technology allowed the inhabitants to finally explore the many moons that were teasing them from the ground. Even though this was an enormous achievement, there was one even greater that would see to the exponential advancement in their civilisation. They had three other planets that were visible in the sky that they committed to reaching. After they extended their reach to the second earth-like planet, they reached the remaining visible planets with ease. With three earths, rich mineral planets and multiple moons to sustain and grow the species, they soon became an intergalactic species exploring the universe. 
​The city lights on the left planet were designed by using "The Grand Planet Tutorial" created by DemosthenesVoice on DeviantART.com
I used Planet Editor v1.0 to create the land and water colour arrangements. You can download it from here: 
http://orbithangar.com/searchid.php?ID=2542
The awesome lens flare effects were created by Sky-Textures.com and can be downloaded here: 
http://thinkdesignblog.com/free-tex.....e-textures.htm
------------------------------------
This artwork is copyrighted © AWorger.