Zootar Vylor and Pants!
Zootar Vylor and Pants!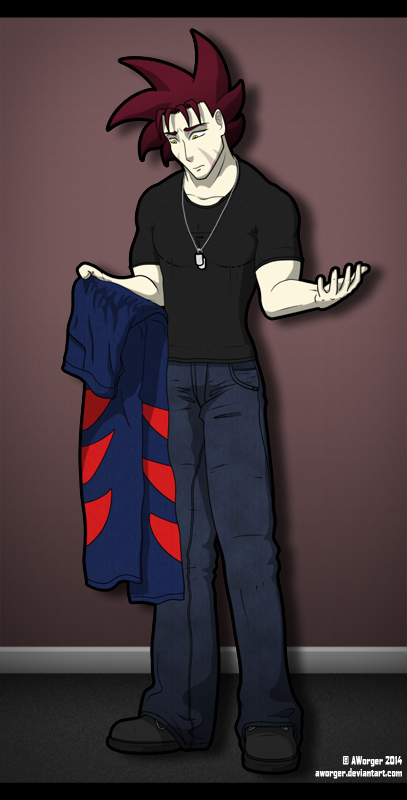 Description
After going through his wardrobe, Zootar finds an old pair of jeans he used to wear when he was an adolescent. He pulls them out and looks down on them with disappointment and confusion. Why did he let himself wear such hideous pants? He raises a hand to ask himself what his creator was thinking when she designed these. After some bad flashbacks of him wearing these in public, he shakes off the embarrassing memories and tosses the jeans into a garbage bag. He picked up the bag of old clothes and proceeded downstairs to dispose of them. On his way to bin, he walked past Sudaron's room where he was also going through a box of old clothes. Sudaron looked like he had better memories of his old clothes. Zootar went through the laundry and out the back door, throwing the old clothes into the bin just around the corner of the house. I thought it would be a good way to start of a new year; redrawing Zootar and his pants. I know he is grateful for the update!Zootar is an Earthborn Worgalite from my unpublished anthro sci-fi series.
General Info
Comments
0
Media
Digital drawing or painting
Time Taken
Reference