Goodbye, Lucy Pevensie
Goodbye, Lucy Pevensie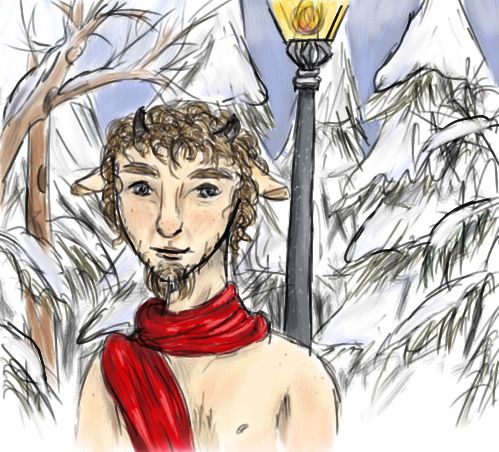 Description
I was playing with a new program today, and this is what came out: Mr. Tumnus, my favorite character from The Lion, the Witch and the Wardrobe. <br />
<br />
This is after he sends Lucy home (when he was supposed to kidnap her) and he saying goodbye, believing he'd never see her again. <br />
<br />
I like it, though the background was done in a hurry.