Tetra (aka Queen Zyara)
Tetra (aka Queen Zyara)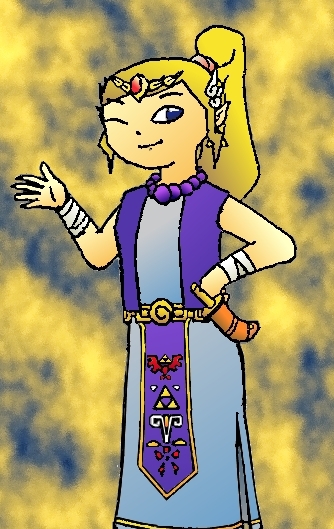 Description
Tetra as I describe her in my fanfic when she first visits Hyrule Castle Town. Done by using Paint.net to colour a pencil line drawing. The background is a theme I'm doing, like the pic of Medli I just posted the background colours represent the power the person in the pic has. Medli's was red (since the harp pic on a stone door is red) and blue for the Master Sword she helps power. Tetra's is gold for the Triforce, and blue since that's Nayru's colour.
 
Yeah that was kinda pointless to mention... he he.
General Info
Comments
1
Media
Digital drawing or painting
Time Taken
1.5 hoursgot the hang of the program now.
Reference
picture of Tetra from the game booklet.