Amery The German Shepherd
Amery The German Shepherd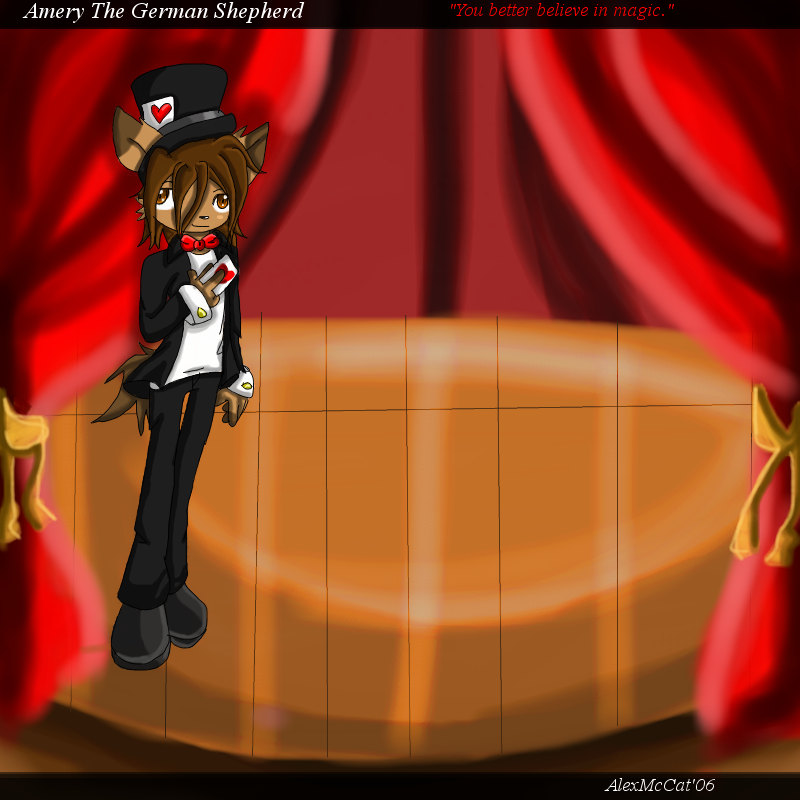 Description
Another one of my Sly Cooper characters x3.

This is Amery.He is a amazing Magician,and great card player.
He have a dark side call Dark Amery.Amery can't change to his darkside.But Dark Amery can.Amery have no memory what his darkside done.So if he kills when hes change to Dark Amery,and changes back he can't remember.


Amery is connect to Emily.
Reason why Satinka(Who is connect to Flower the wolf) strongly dislikes Amery o:.
General Info
Comments
1
Media
Unspecified
Time Taken
Reference