Rion's Frustration
Rion's Frustration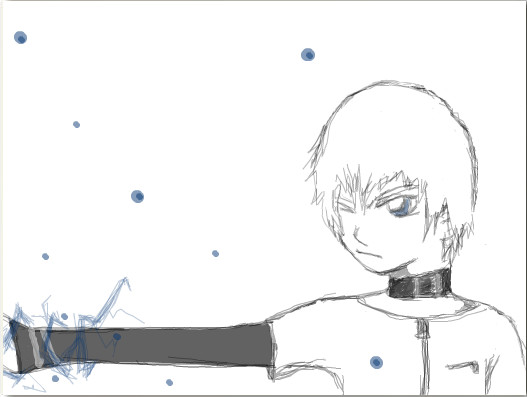 Description
An artpad doodle that kept me distracted long enough to spark some inspiration for finishing Christmas gifts. It's a mouse only drawing from someone who likes paper and pencil... a lot.
Anyway, here's Rion again. With that almost indifferent scowl of his, someone's head is probably about to explode.
Watch it being drawn here:
http://artpad.art.com/gallery/?jarflk12gbq4
You might want to watch it on fast reply speed. Otherwise, you're going to be there a while.
I didn't really know if I should bother putting this in my gallery, but here it is. I might redraw it later on paper and scrap this one.
Rion (c) Crave Games