Amayas house
Amayas house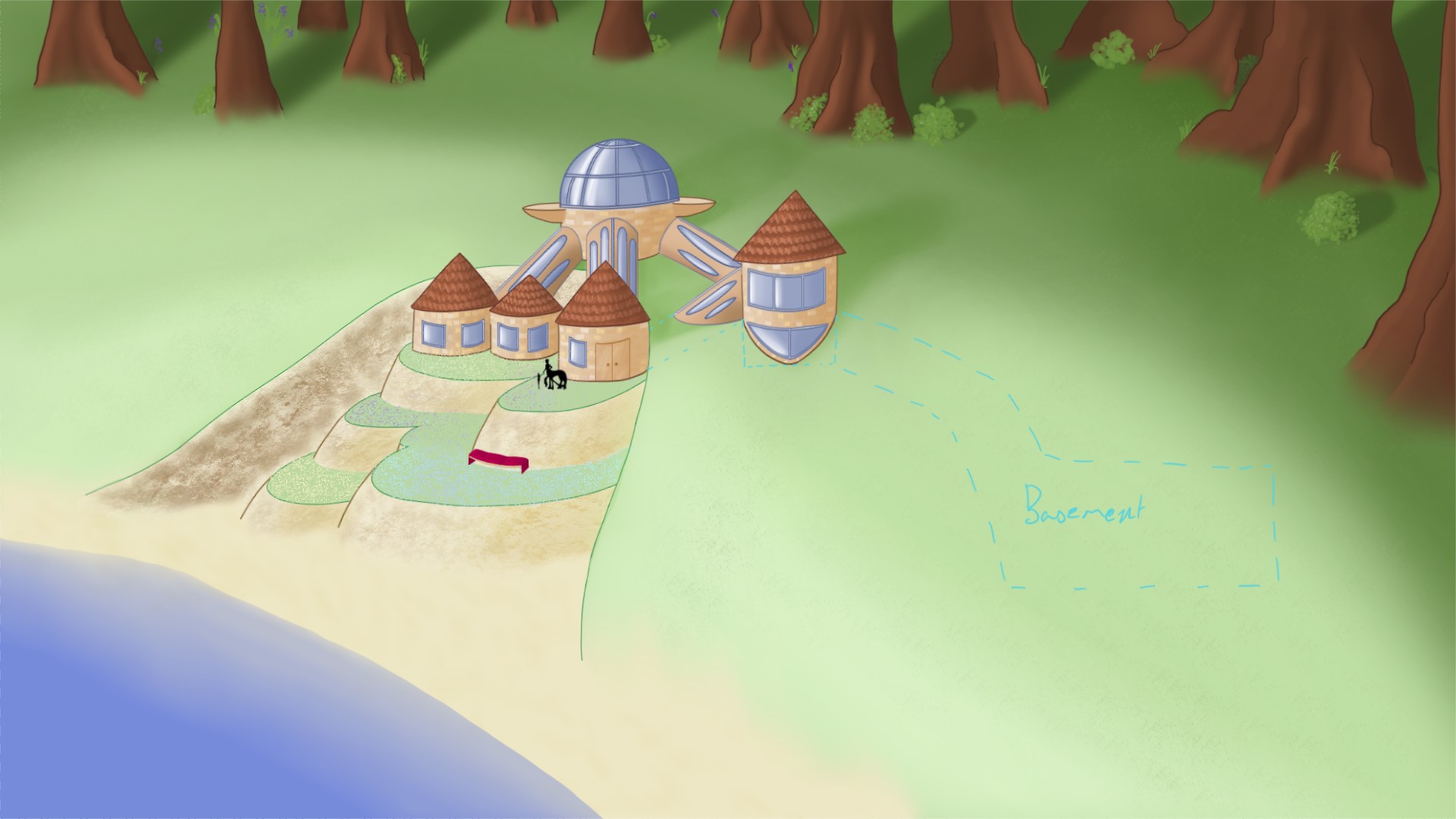 Description
My cultsona, Amayas home, it's premise is a comibined observatory and artists workshop, with equipment for clothes and jewellery making.
It has a subteranian basment/storage area which is pretty much inacessable exept for flyers or people with rock climbing equipment.
All the windows on the dome open allowing access to the balcony, the rock tiers need flying to get to similar to the basement.
I may draw the interior at some point.
The top round portion holds an observitory with two floors below it, Amaya's bedroom and below that the entrance hall.
the leftmost room is the living room while the next one is a combined kitchen and dinning room, the middle most room is used for metalwork, armour or jewelery, the one farthest to the right on the top floor is her sewing and patterns room while the one below it is for painting and dying, the basement may be accessed from this room.
General Info
Comments
2
Media
Unspecified
Time Taken
Reference