Anna Paquin as "Rogue"
Anna Paquin as "Rogue"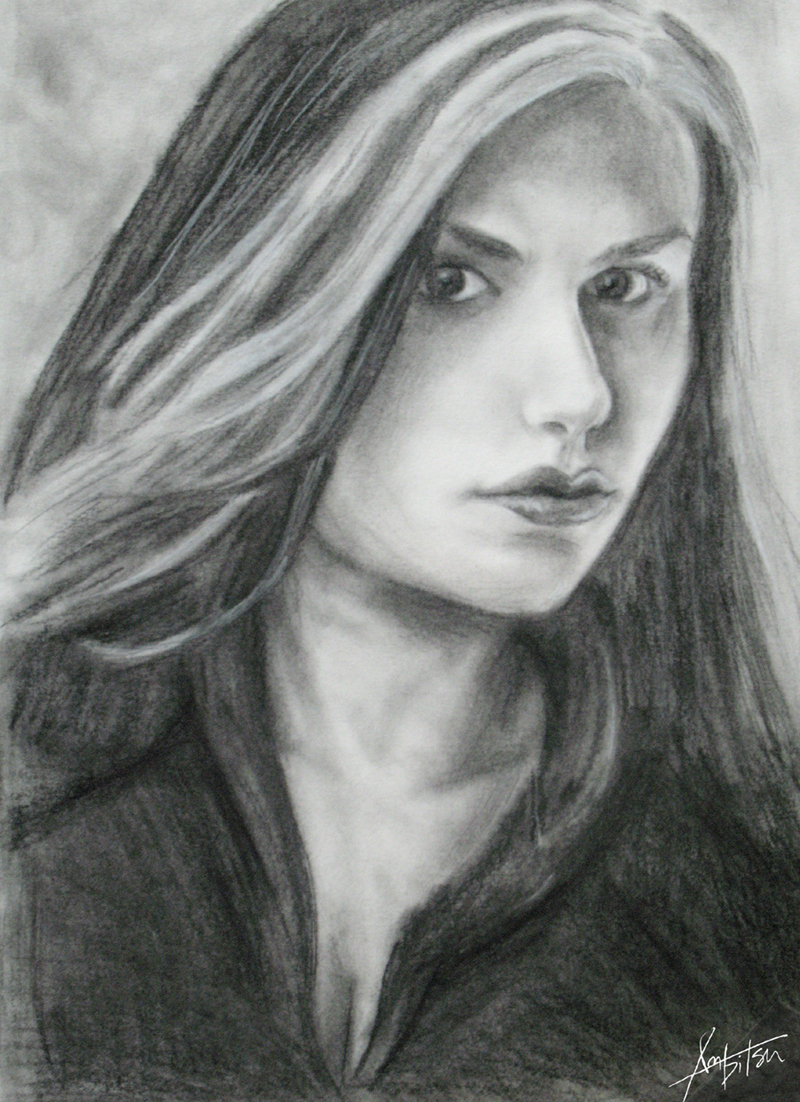 Description
Rogue/Anna Marie of X-men.

Although this looks different on my computer, I'm surprisingly pleased with how it turned out.

I was looking back at my Wolverine portrait that I had donealmost a year ago, and I figured I should draw another mutant to accompany it.

Medium: Prang charcoal pencil.
Elapsed Time: 1.5 hours.

I may do other X-men characters, jsut don't know who.. any ideas?