Azukka, A Surpirse Kiss, for mmoonnkkey2000
Azukka, A Surpirse Kiss, for mmoonnkkey2000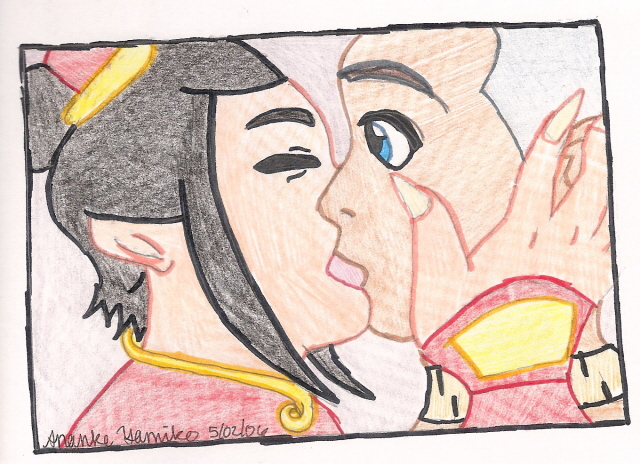 Description
Azukka, A Surpirse Kiss, for mmoonnkkey2000<br />
<br />
My first coupling pic, here is my first Azukka picture. I call it, "Surprise kiss." I'm not sure how it happened, but Azula seems into, Sokka . . . doesn't. He was supposed to be surprised, but he seems more passive. I doubt that would be his first response. I really like how Azula came out though, so that's a plus. <br />
<br />
This is for mmoonnkkey2000. I hope you like it!
General Info
Comments
1
Media
Unspecified
Time Taken
Reference