Azukka, A Passionate Kiss, for mmoonnkkey2000
Azukka, A Passionate Kiss, for mmoonnkkey2000
Azukka, A Passionate Kiss, for mmoonnkkey2000
by
AnankeYamiko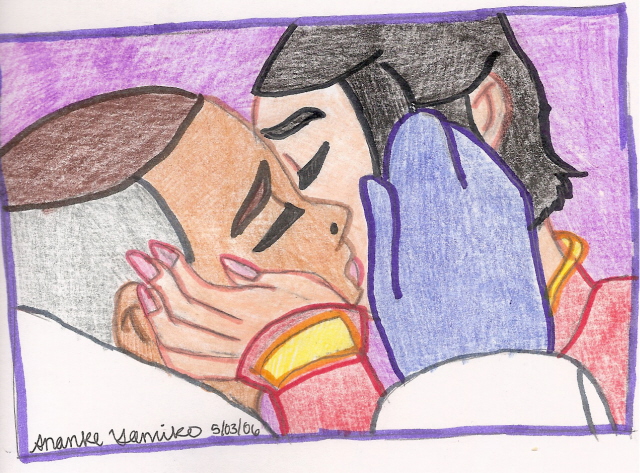 Description
Azukka, A Passionate Kiss, for mmoonnkkey2000<br />
<br />
Another Azukka picture. I wasn't quite satisfied with the other. This time, both of them have emotion. Anyway, while drawing this, I got really into the pairing. Maybe Sokka has a little something for princesses? <br />
<br />
Reasons for Azukka:<br />
Both of them seem to hate the other nations, and have pride for their own<br />
They're opposite – Azula uses natural ability and bending, Sokka uses hardwork and conventional fighting<br />
Azula is strict and cutthroat, Sokka is a joker <br />
<br />
<br />
The list goes on. And on. <br />
<br />
Anyways, I hope all of you, especially mmoonnkkey2000!
General Info
Comments
3
Media
Unspecified
Time Taken
Reference