Please.Me::: +
Please.Me::: +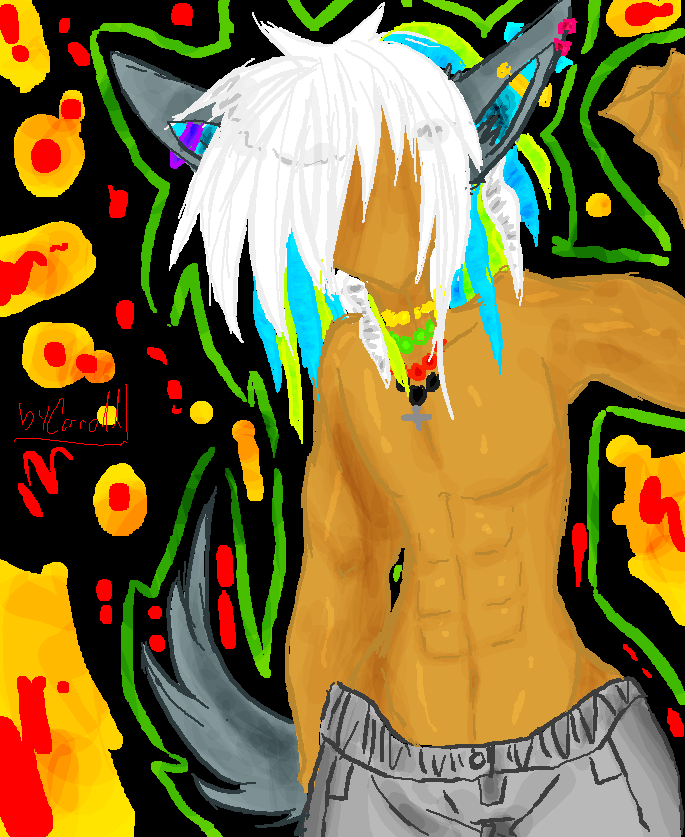 Description
Another...Pixle Art!!! This Time it's...MAAZIAH~!!!!! :D
Bwhha I love doing that xP..
Well I decided to not have Like Blue and Limegreen Lines in his White hair..Im just gonna have it in his Dreads x3x
hahha So i felt like makeing him...Sexy in his Human form...
Hes abit Lighter Skined in this one but thats what he supposed to me like, even though hes Black...xD
Hahaha And i felt like Doing Jamaican Colors in the Background..because welll.
He is Jamaican XD......Hahah
well injoy .3.

EVERYTHING..Belongs to Me .3.
General Info
Comments
4
Media
Pixel art
Time Taken
Reference