Reinforce (Mahou Shoujo Lyrical Nanoha Strikers)
Reinforce (Mahou Shoujo Lyrical Nanoha Strikers)
Reinforce (Mahou Shoujo Lyrical Nanoha Strikers)
by
Andell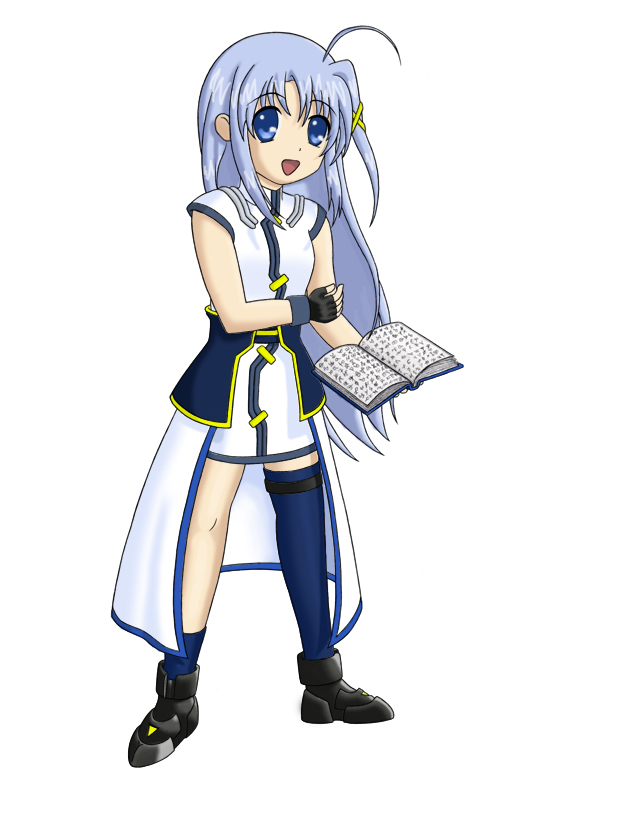 Description
I think I never worked on a drawing as much as on this one. Some lines aren't too good though, because I had to resize the image. If you'd like a better version, you may ask for it. And for those who don't know about Rein-chan, she's a kind of fairy-looking artifact who can boost the magic powers of those she merge with.

Mahou Shoujo Lyrical Nanoha contained many characters I wanted to draw, but it finally fell on this one. I have loved fairies for as long as I can remember (well, since the first one I remember having seen in Teddy Ruxpin); I just couldn't help it.

I guess I'll just go to next next anime character I have to make (following my anime project), so... goodbye Mahou Shoujo characters... *cry*

Note that I may make requests if they interest me enough, so feel free to ask. Also, the image is cropped, losing much quality. Please ask if you want a bigger one.
General Info
Comments
0
Media
Time Taken
The longest for all my drawings.
Reference
Yeah, but much modified.