Colette & Chibiterasu
Colette & Chibiterasu
Colette & Chibiterasu
by
Andell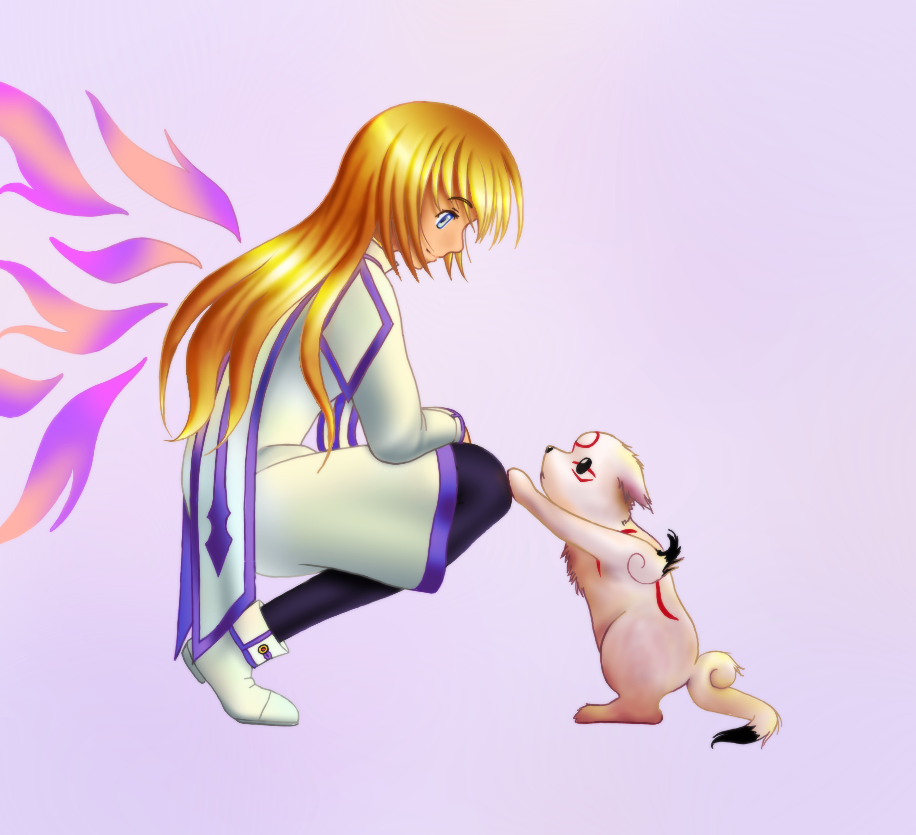 Description
A gift for someone I... actually barely know, featuring Colette and Chibiterasu, her two favorite characters.

It took a while, but since I had a restrictive deadline, I couldn't make it turn exactly as I wanted. A few things could have been made to make this better (... lack of background x_x). Meh.

I've been working on color reflexion on this drawing. It's pretty hard to see, because... I'd say because it's so natural for our eyes to perceive colors that way that we can't quite distinguish it anymore. XD Photoshopping the colors would make the difference more obvious.

-------- NEWS BLOCK-------

I've stated coloring my few-pages-long manga. The 1rst page is done, but I'll post it only in a few more days.
General Info
| | | | |
| --- | --- | --- | --- |
| Ratings | | Comments | 4 |
| Category | Games » - All Titles » Tales Of... series » Tales of Symphonia » Collette | Media | Other digital art |
| Date Submitted | | Time Taken | |
| Views | 516 | Reference | Tales of Symphonia's Colette, Okami's Amaterasu |
| Favorites... | 2 | Keywords | Amaterasu, Okami, Colette, Brunel, chosen, wings, dog, wolf, light, rainbod, shines |
| Vote Score | 3 | License | Berne Convention |