Alucard\Dracula
Alucard\Dracula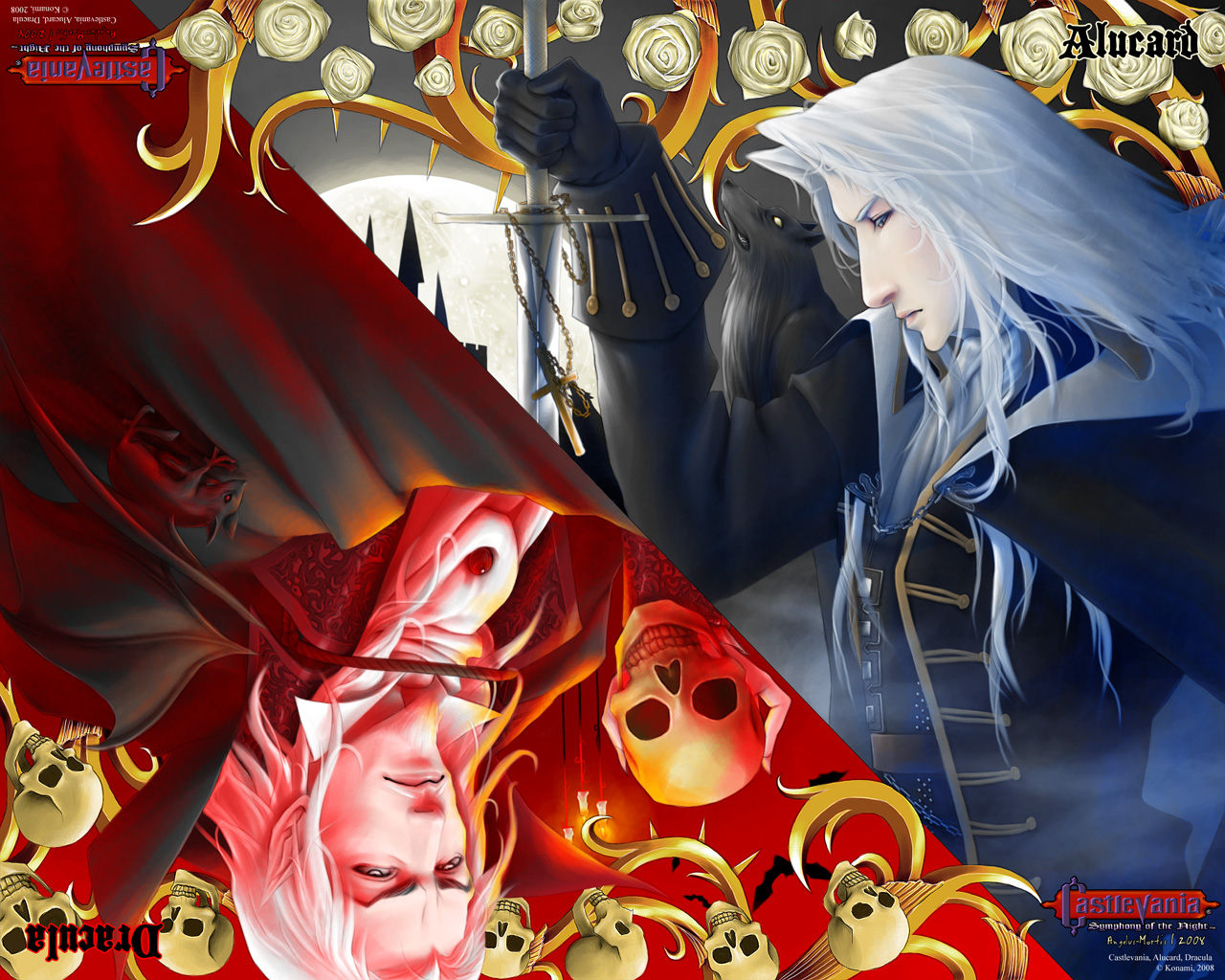 Description
Okay, so I'm finally done this piece. The idea is that you can hang this poster or wallpaper on your computer desktop any side up you want. The neat part of it is, however, if you read the words upside-down from left to right, it's the same as the words that aren't upside-down. Most Castlevania fans already know about this anagram.

But what's even cooler about this is the fact that SOTN has an inverted castle which is the upside-down version of the original castle--you can draw lots of parallels with this picture in the same way too.

I think that's one of the symbolic things I liked most about Castlevania SOTN.