Friska
Friska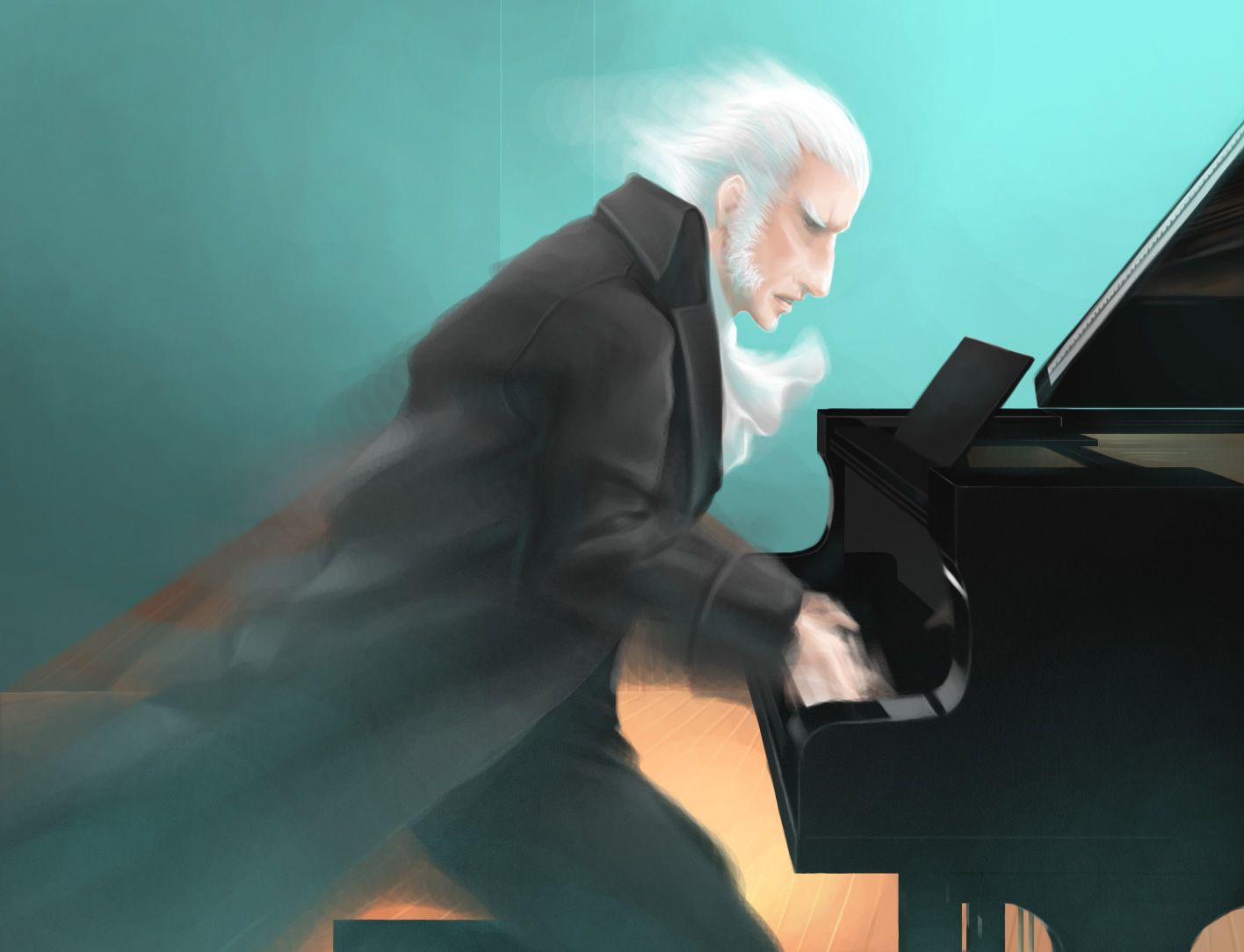 Description
Whoever said classical music can't be exciting.

I thought of the Hungarian Rhapsody No. 2 while doing this piece. It's the one almost every cartoon likes to use. If you haven't heard it already, you should; it's insane in a good way. You can find it on Youtube. The Friska is the last part of the song, that's the most exciting and the best. But it's also not easy to play.

This isn't any composer in particular; he's just the character I drew with the sideburns.