Lord Sesshomaru
Lord Sesshomaru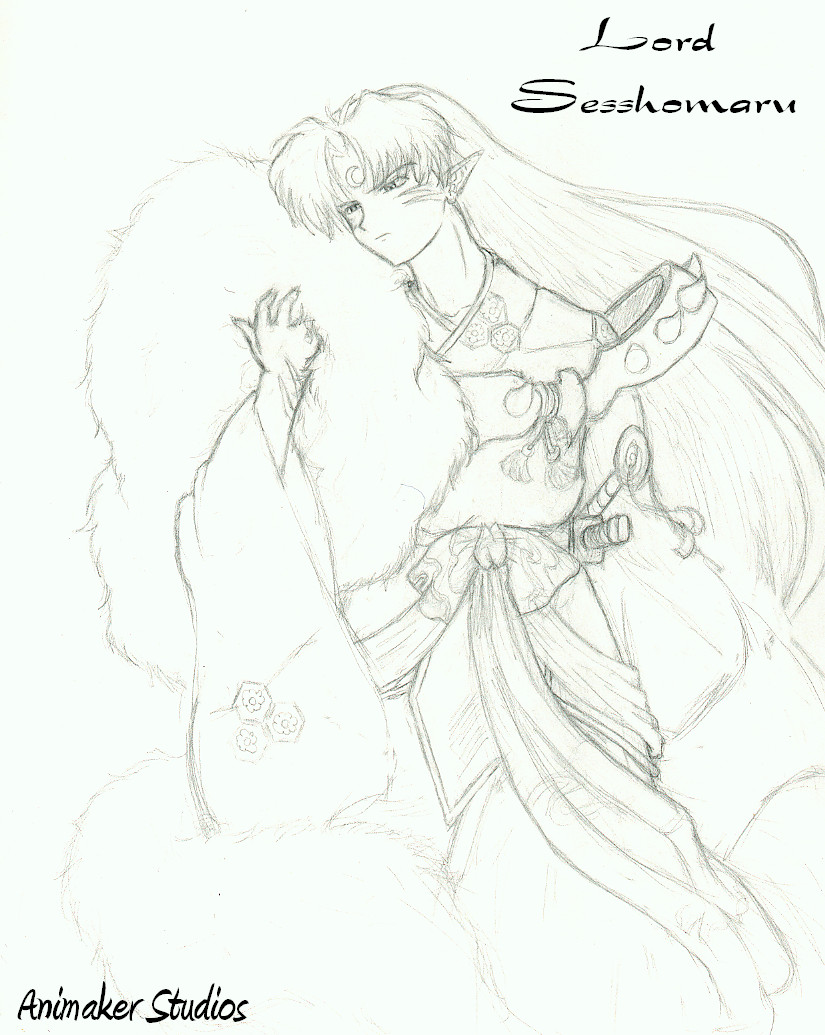 Description
I didn't know how quickly I'd get around to coloring this, so I figured I'd just post it up now. I was browsing through some fan pics of Sesshomaru & found one with this interesting pose & just had to try it myself. This is my own version. I really hope the artist of the original doesn't mind me posting her idea. Here is the link to it to give them full credit.
http://saiyukilover.deviantart.com/art/Scetch-of-sesshomaru-10488603
I almost wish I had given him a bit more smug of a look, but thoughtful works too. It looks to me like maybe he could be thinking of how he can't weild the Tetsaiga or something... I dunno. CX
You know it was really funny, right when I started to sketch this, Sesshomaru's theme began to play on my ipod. Talk about perfect mood music!
Hope you like it! ^V^