You may now...
You may now...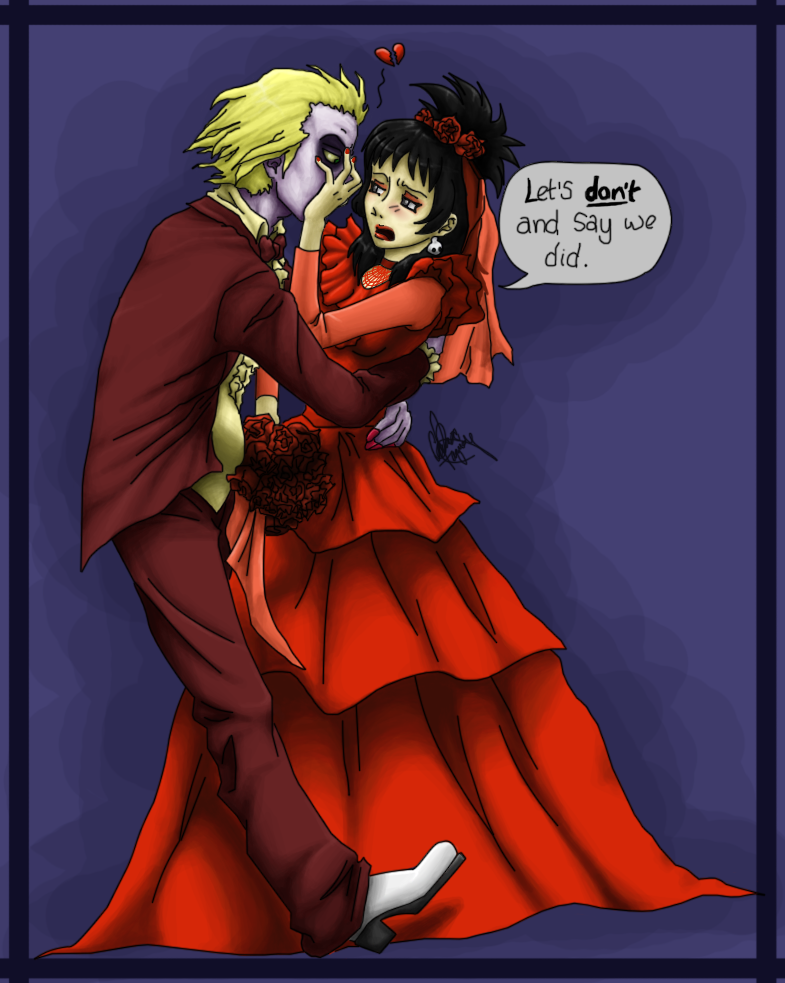 Description
...kiss the bride. Or not.

Did this right after I got Photoshop CS 3 (the trial). Mwa. I did it for a very dear friend as a Christmas present. She liked it.<3

I just randomly thought, "What if the wedding hadn't been stopping?" In the movie, of course.

I tried to give Lydia an, "Ew," face, but I don't think it came out well. But really -- would you want to kiss that? An overweight, rotting ghost-of-a-corpse? With mold all over him?

I love these two as a couple. xD


Aaaand also; I'm not too pleased with a lot of things in this picture. And BJ's arm looks too long. Overall, though? I like it. I had to do this entirely in photoshop with a broken mouse. D: Ugh.