Angela Macbeth
Angela Macbeth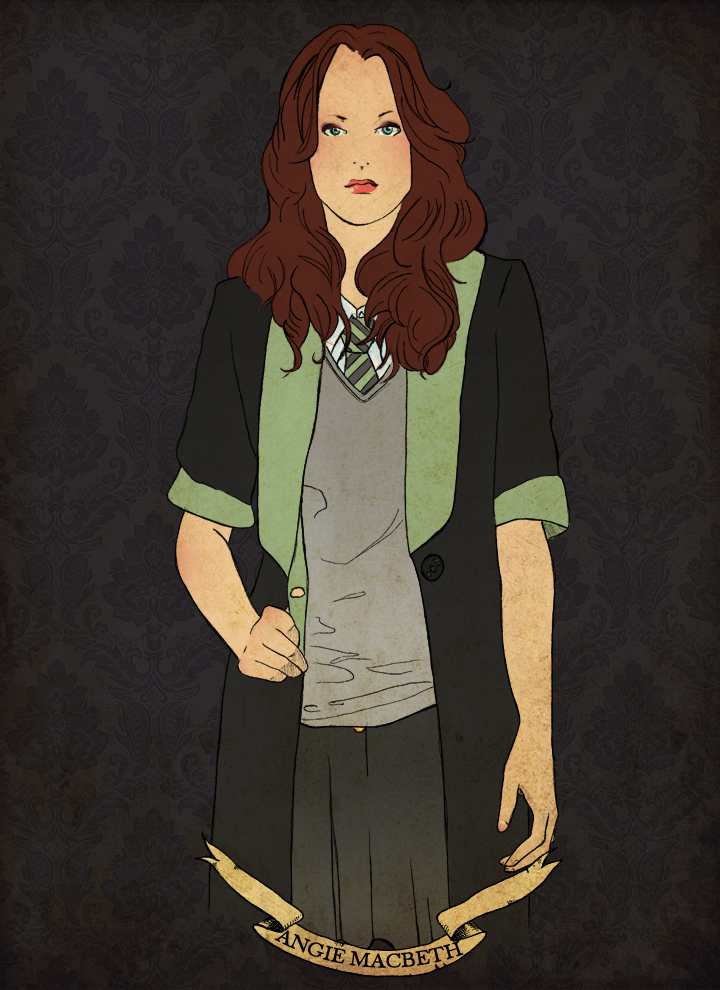 Description
Another original character from the same serie as Selwyn.

Angela or Angie Macbeth is the most unpleasant, selfish and contemptuous girl you will ever meet. She is Selwyn's best mate (yes, her best mate is a sociopath) and she also suffers from anorexia. She is a half blood, but she still dispise muggles. She's not a Death Eater, though.

---

Une autre OC, de la même série que Selwyn.

Angela ou Angie Macbeth est probablement la file la plus désagréable, égoiste et méprisante que vous ayez jamais rencontré. C'est la meilleure amie de Selwyn (oui, sa meilleure amie est une sociopathe) et elle souffre également de troubles alimentaires. Elle est de sang-mêlé mais méprise tout de même les moldus, par contre elle ne fait pas partie des Mangemorts.