Naima Jones
Naima Jones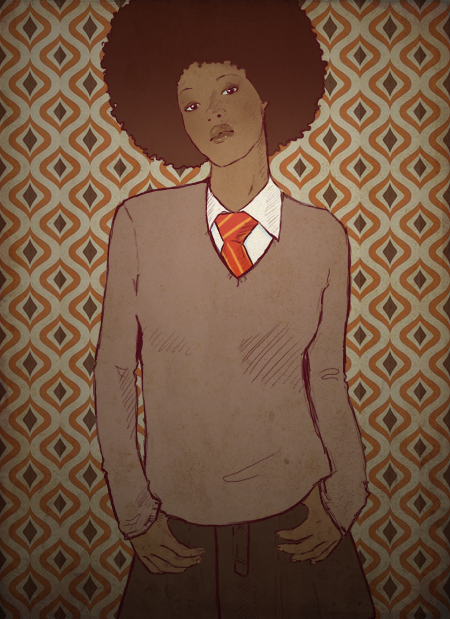 Description
Another character from the fanfic I am trying to write.

Naima is a Gryffindor. Don't get fooled by the frowned face, she's actually very nice, she's just posing. She talks a lot, asks a lot of questions and know everything about everyone. For some resons I like that character a lot.

She was meant to look a bit like Marsha Hunt. Fot those who don't know who she is, she's a 70's model, singer, actress and novelist. She also is the "Brown Sugar" of the Rolling Stone's song.

The reference I used is Gerren Taylor.

---

Un autre personnage venant de la fic que je tente d'écrire.

Naïma est une Gryffondor. Ne vous fiez pas au visage renfrogné, elle pose, pour la photo. Elle Parle beaucoup, pose beaucoup de questions et sait absolument tout sur absloument tout le monde. J'aime beaucoup ce personnage, en fait.

J'avais pour but de la faire ressemblerun peu à Marsha Hunt (mais avec des babines plus fournies). Pour ceux qui l'ingnorent, Marsha Hunt était une mannequin, actrice écrivaine et chanteuse des années 70. Elle est aussi la "Brown Sugar" de la chanson de Rolling Stones.

La personne que j'ai utilisé en référence est Gerren Taylor.