Magical Mistakes
Magical Mistakes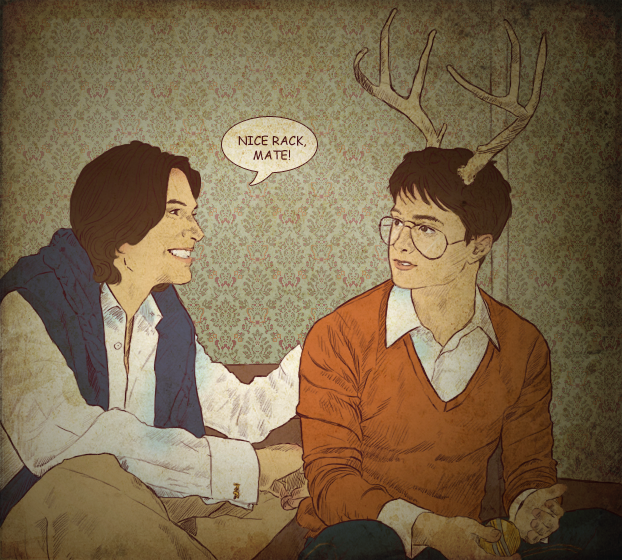 Description
Haha, ok, I'm not sure if this is as funny to others as it is for me, but anyways.

This would take place in their 5th year or so, I believe – even though they look a bit too old – as they are learning how to become Animagi. I was thinking that James attempts to do it would be particularly funny. And so does Sirius.

God, I really hope this makes sense, because I'm really too tired to speak English properly at the moment. It's about 1 pm so I guess, I'm off to bed.

Goodnight folks!

---

Haha, bon, d'accord, je ne sais pas si tout le monde trouve ça aussi drôle que moi, mais bon.

Ceci ce passerait dans les environs de leur 5ème année ou quelque-chose comme ça – même s'ils paraissent un peu trop vieux – puisqu'ils sont en train d'apprendre à devenir des Animagi. Je me disais que les essais de James devaient être particulièrement amusants. Et Sirius est d'accord.

Bon, d'accord, j'ai un peu de mal à être cohérente en ce moment vu que je suis très fatiguée. Il est environ une heure du matin, lè, donc je crois que je vais aller me coucher.

Bonne nuit les copains !
General Info
Comments
11
Media
Digital drawing or painting
Time Taken
Reference
Ben Barnes, Daniel Radcliffe, some random stag