Kumbaya, my lord, Kumbayaaa
Kumbaya, my lord, Kumbayaaa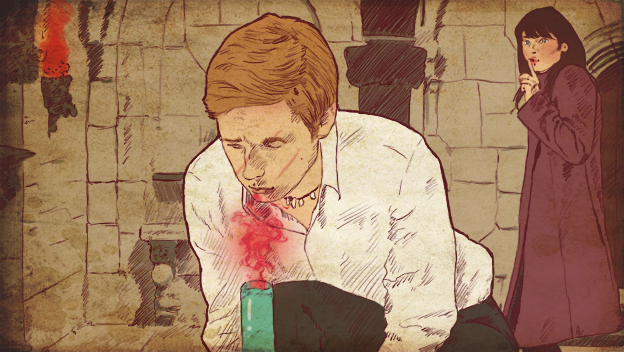 Description
I love my uncle!
As some of you may already know, I am stuck in a little village of Bretagne with nothing to do, and using my brother's laptop. Until yesterday, we didn't have Photoshop on the computer, but our uncle lent us an installation CD (of Photoshop 7, the same I have at home, actually) and a spare tablet (his old Wacom, since he bought a Bamboo, recently). I could never thank him enough.
So this is part of a meme I did while it was (surprisingly) raining too hard to go out.
It is maeoneechan's music meme. (
http://maeoneechan.deviantart.com/art/Music-Meme-original-blank-73901968
) I chosed the marauders, and one of the songs that came out was Kumbaya. This is what it inspired me, a hippie party, lol.
The rest of the meme wasn't worth submitting except for one that I will submit later.
Now with the explanations: This is Remus, and yes, he did cut his hair since the last time we saw him. The girl behind is called Belinda, one of the marauders groupies, (you can see her here [
http://aprikose-fanart.deviantart.com/art/The-Gryffindor-Girls-111988882
] too) sneaking out for some unknown reasons.
Also, this is Sirius necklace that he is wearing. I had already started a picture of Sirius where he was wearing it, but I did not have the time to finish it. I don't know why Remus got it though.
And look! I drew a full background! Ok, I didn't actually design the dungeons, though. You can find them here (
http://www.frogmorton.com/hogwarts.htm
) .
General Info
Comments
0
Media
Digital drawing or painting
Time Taken
Reference
Samuel Barnett, Zooey Deshanel