Magic Man
Magic Man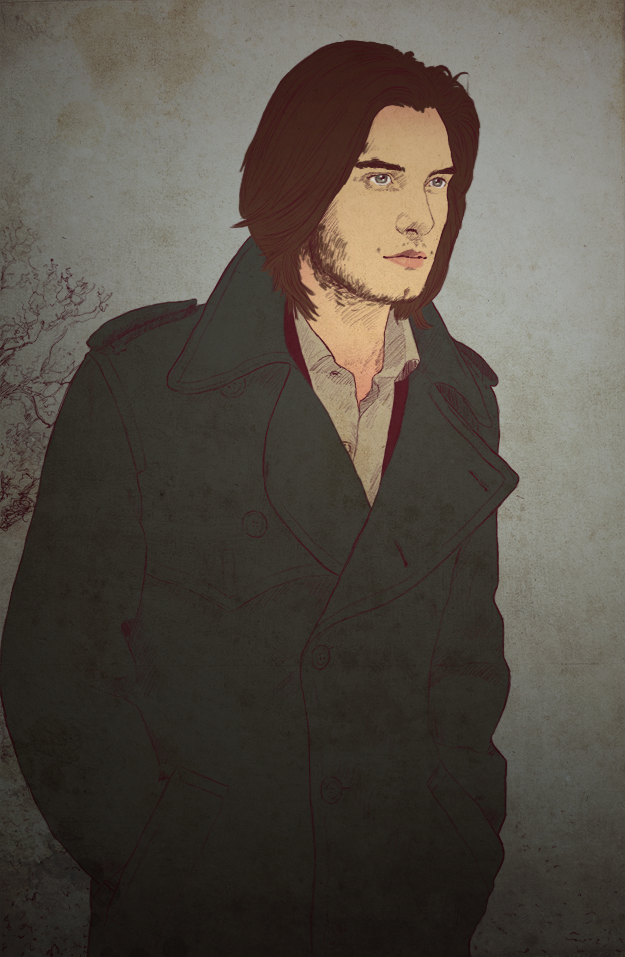 Description
Slightly older and pretty hairy Sirius. Not very much to say about this, I did it mainly to have something to do on my spare time.


So I guess he'd be about twenty, not very long before Azkaban then. Also, very simple background, a tree and a lot of fog, I don't exactly know what he's doing here, maybe he's on Order duty. Or, in my fic, Remus is living in a pretty fogy place called Fogston. Maybe he's going to visit him, though I don't really see why because they weren't exactly on good terms at these times, then again, he doesn't look particularly happy so that could work.

And, yes, it is Price Caspian.

---

Un Sirius un peu plus vieux et un peu plus poilu. Je n'ai pas grand-chose à dire là-dessus, j'ai surtout fait ce dessin pour occuper mon temps libre.

Donc, j'imagine qu'il aurait à peu près vingt ans, pas très longtemps avant Azkaban, donc. Et un background très simple, un arbre et beaucoup de brouillard, je ne sais pas exactement ce qu'il fait là, peut-être est-il en mission pour l'Ordre du Phénix. Ou encore, dans ma fic, Remus vivait dans une petite ville très brumeuse du nom de Fogston. Peut-être est-il allé lui rendre visite, quoique je ne vois pas trop pourquoi vu qu'ils n'étaient pas en très bon termes à l'époque, remarque, il n'a pas l'air particulièrement heureux non plus, donc ça se tient.

Et, oui, c'est bien Prince Caspian.
General Info
Comments
5
Media
Digital drawing or painting
Time Taken
Reference
Ben Barnes