Mafuyu Hinasaki
Mafuyu Hinasaki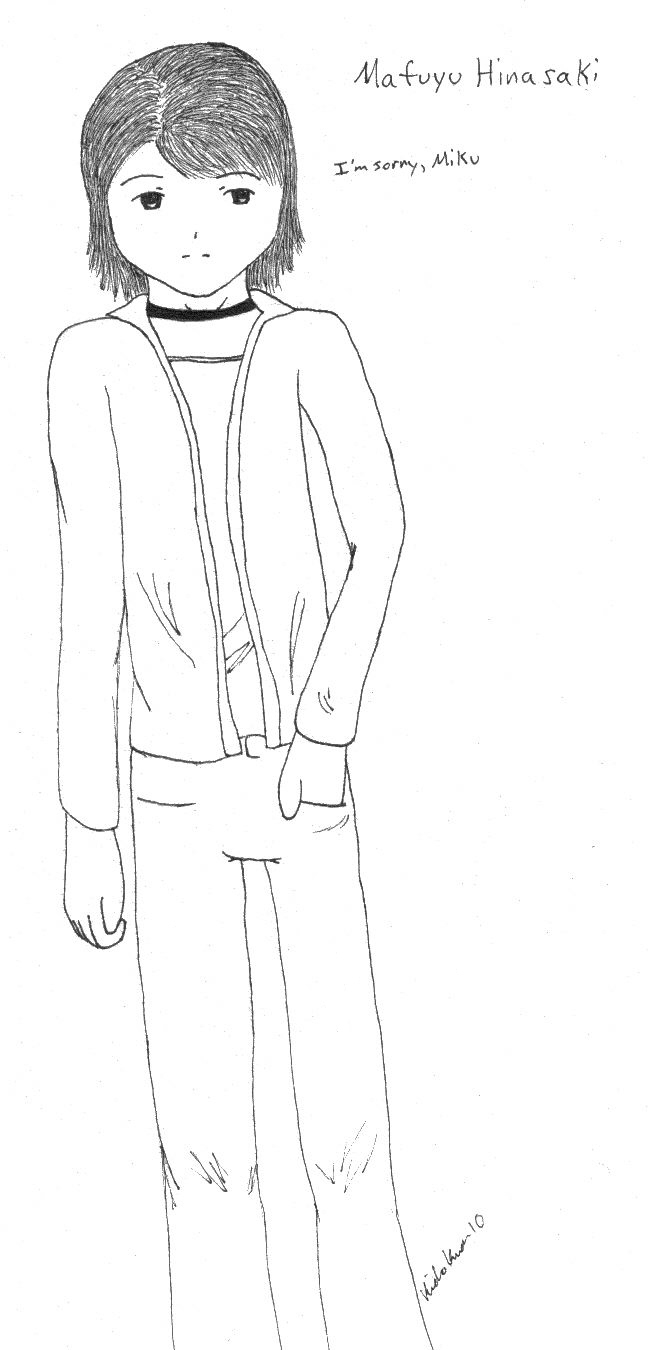 Description
My friend likes Mafuyu, so I drew him in her sketch book. Plus I like Mafuyu too...and I need a lot of practice in drawing guys.
I drew his sister too.
I'm Mafuyu up! Say it out loud and see what it sounds like, and Yuu is gay~ I'm horrible. But I love the games (I'mma not scared anymore~) I should hook up my PS2 and try and finish FaFra III D< I already finished the first two.