Zilia Zaxton
Zilia Zaxton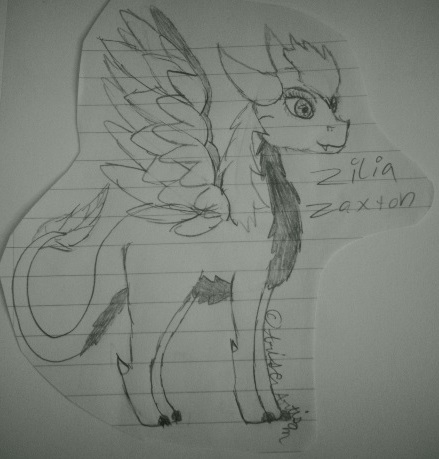 Description
Yeee
i was too lazy to redraw it in my sketchbook so don't get mad at me if it's on lined paper. :(
She's part of a species of dragons I made up called "Angelic Dragons", just like Arisa.
There's nothing really special about them, ony they're reborn from past lives of dragons that had shootty lives.