Happy Halloween 2011
Happy Halloween 2011
Happy Halloween 2011
by
Arohk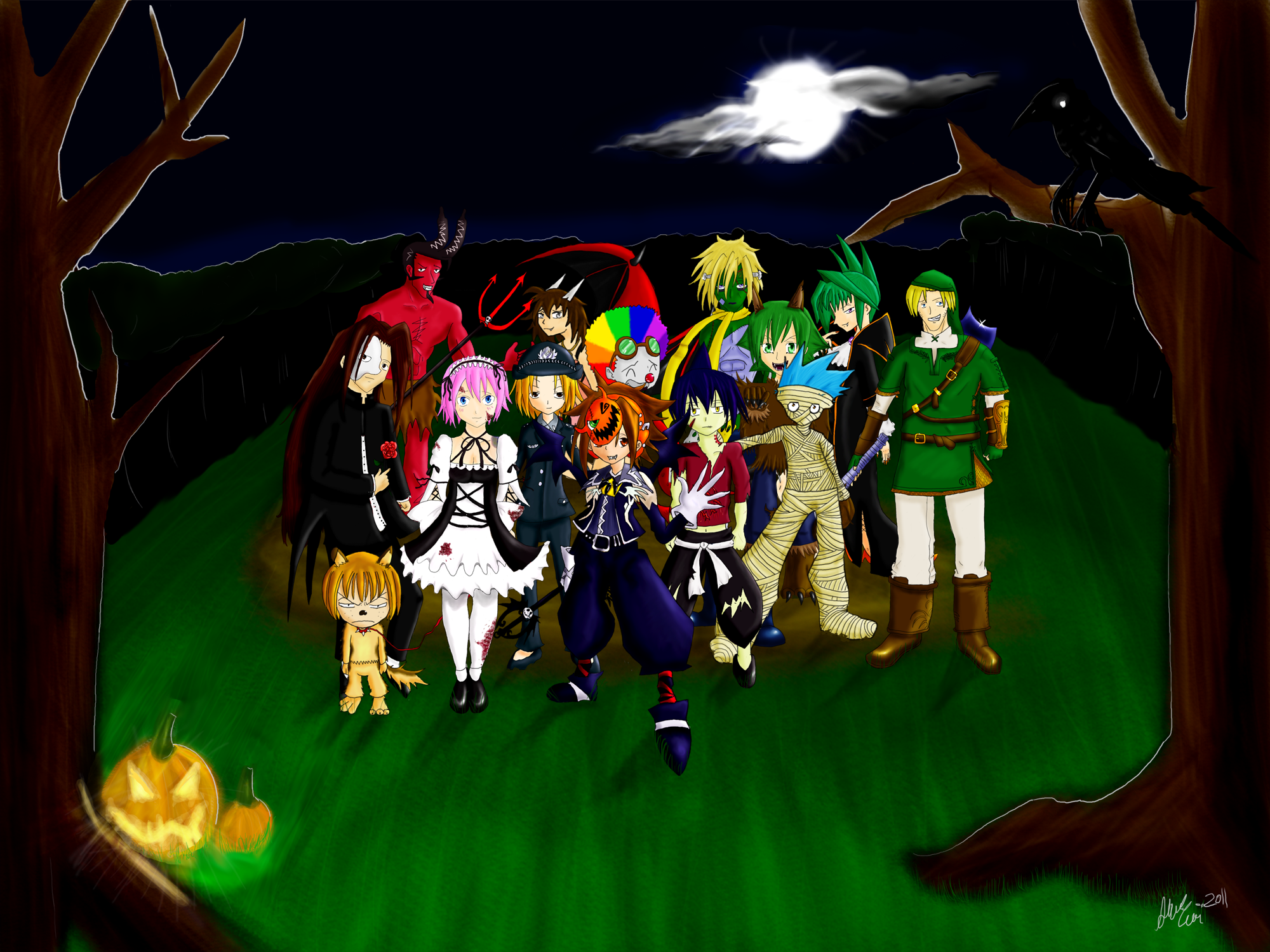 Description
This is it! The big shabang! A group picture with everyone!

If you are wondering who a couple of them are, they are from the RP my friend and I are doing together. This was more inspired from that than anything, so I included them.

In total, this project took 46 hours. My largest project yet! Worked on it all month and pretty much made it on time. It was a lot of fun, and I will be thinking and taking suggestions for costumes for next year!

If you want to see any of them larger and in higher definition, I have posted individuals in my gallery. :)

Don't forget to tell me your favorite costume!

Yoh- Halloween Sora (Kingdom Hearts)
Anna- Japanese Policeman
Manta/Morty- Police German Shepard
Ryu/Rio- Devil
Delora- Alice Maid (Belongs to my friend.)
Ren/Len- Zombie
Horonosuke/HoroHoro/Trey- Mummy
Jun- Vampire
Shira- Succubus (Belongs to me.)
Faust- Frankenstein
Chocolove/Jaco- Clown
Pino- Ordon Link (The Legend of Zelda)
Lyserg- Werewolf
Hao/Zeke- The Phantom of the Opera

That's it for now! Taking a short break to rest my hand before I get back to it. Expect more content soon!
General Info
Comments
17
Media
Digital drawing or painting
Time Taken
46 hours total
Reference
None