Ed in Sighisoara
Ed in Sighisoara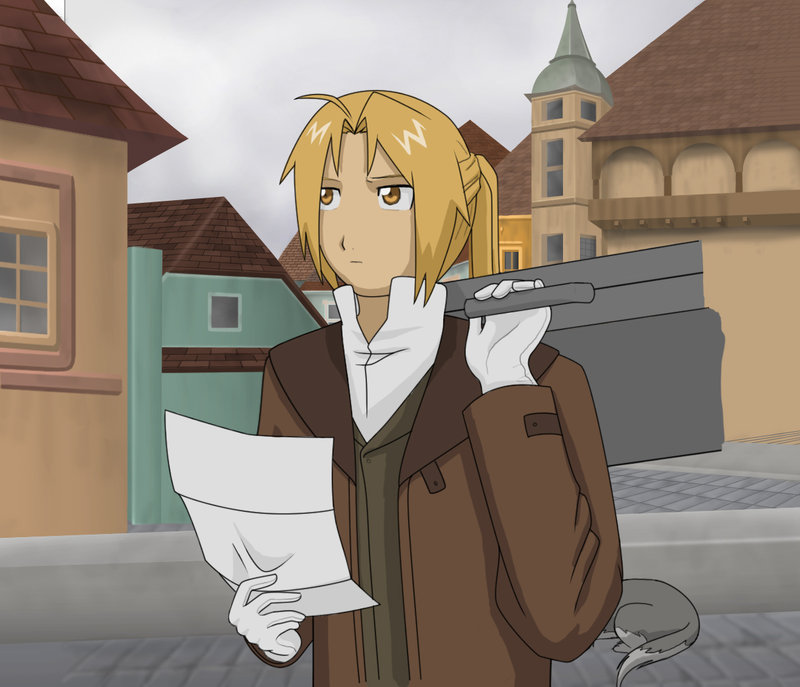 Description
It's a panel from a comic I've been working on. (It'll be cropped on the sides, on the actual page, so I didn't finish everything in the picture) It takes place between the anime and movie, and here Ed is trying to find Mr. Oberth (one of the guys with the rocket theory, and the one that Ed said he was going to find at the end of the anime)
My avatar (if it's Ed with a paper over his face - the same paper he's holding here, by the way) is from a volume cover I've been working on. I don't have anything done yet, but when I have something, it'll be here:
http://tboaa.smackjeeves.com/
references:
photos of Sighisoara, Romania found online
screenshots used for Ed's clothes
a photo I took of myself in my beige trenchcoat while holding a laptop case over my shoulder with one hand and a junk-mail letter in the other hand (it sounds imposible, but it's true! Well, I took the pic in the mirror, and took two different pics, one with the letter and one with the suitcase) for the pose and a little more help with the clothes.
Probably a few other things I don't remember... (it's so hard making comics!)