Iris, for Trinity_Fire
Iris, for Trinity_Fire
Iris, for Trinity_Fire
by
Astri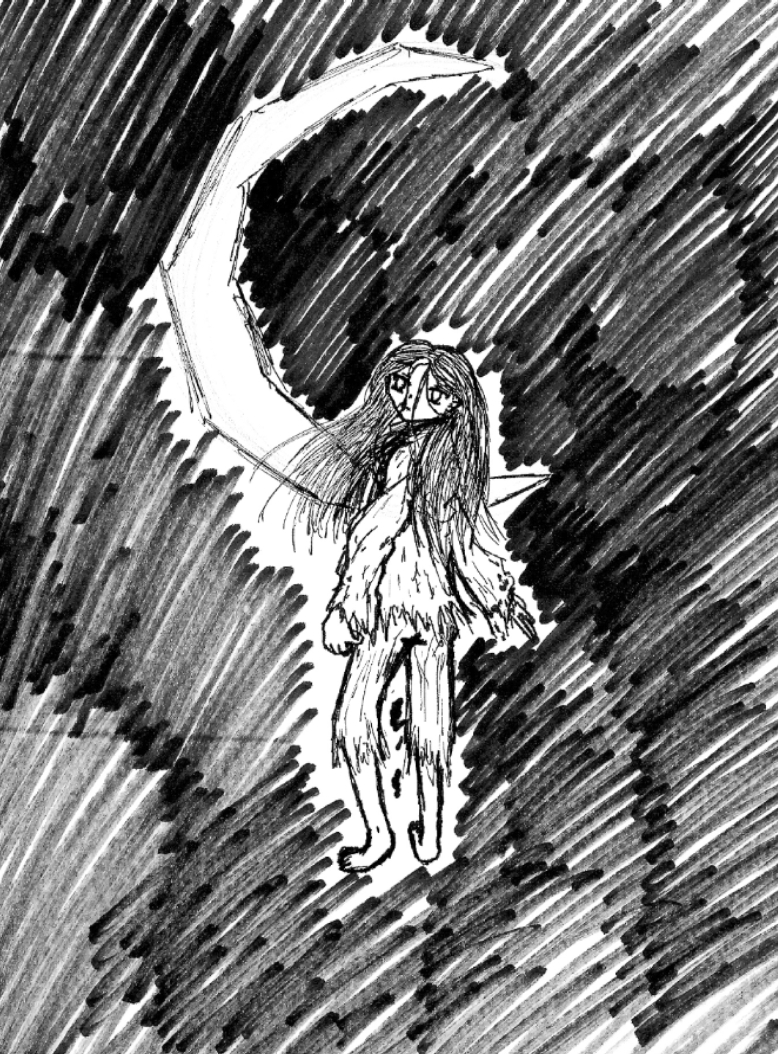 Description
This is my tribute to Trinity_Fire, for finishing her ABSOLUTELY, UNBELIEVABLY, AND COMPLETELY AMAZING, FANTASTIC, OUTSTANDING, MINDBLOWING original story Iris. It is an attempt to portray Iris, the character for which this marvelous tale is named. It's a horrible picture, though >.< I tried a few new things for it, such as inking it (which ended up screwing it up) and using a different marker for the background to give it a weird, different effect (which it did, but not quite the way I was hoping >.<) So I'm not at all satisfied with it, but the way I saw it, Iris (and Trinity herself!) deserves more than one tribute from me, so why not post it anyways until I can finish another one?
For anybody who has not read the staggering achievement that is Trinity's Iris, please go here IMMEDIATELY:
http://www.fanart-central.net/story-23680.html
. I can promise you will not be disappointed.