Angelic Perfection 1
Angelic Perfection 1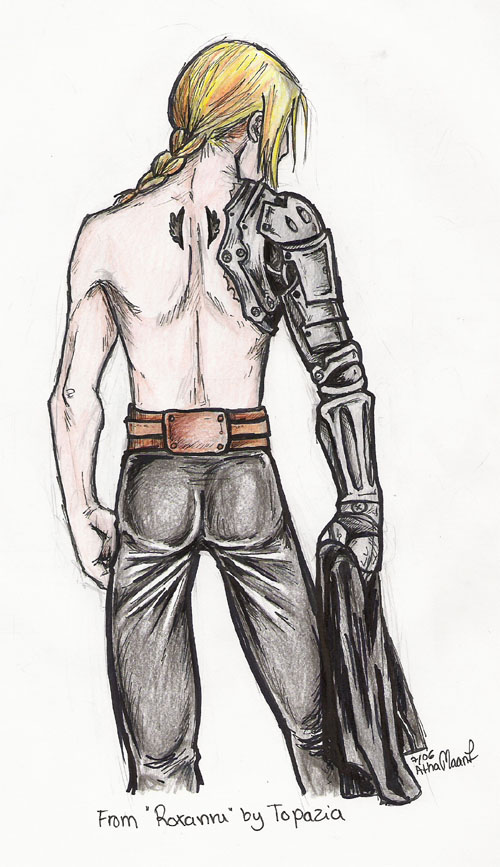 Description
A fanfic pic based on "Roxanne" written by Topazia.
Ed has never worked in military and to earn his living and paying Al´s medicine he needs to sell himself in a whorehouse Angelic Perfection. Every worker has a angel wings-tattoo on their back as an ID mark that is shown to VIP-customers.
Read the fic Roxanne from
here!