The Feather
The Feather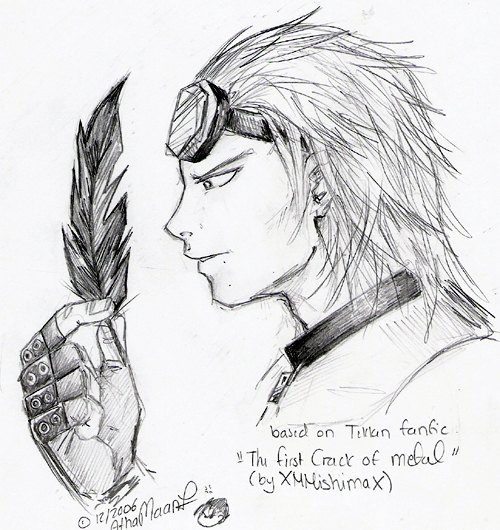 Description
This simple pic is based on a Tekken fanfic "The First Crack in the Metal", written by XMMishimaX. (yeah, I wrote it wrong to the pic xP) It is a HwoaJin story and if you´re fond to that pairing, I REALLY recommend you to read the fic! (you find the link below).
Hwoarang finds a black feather and wondered where it has came from.
I´m happy with Hwoa´s hand - it came out with the first try, but as a price of well done hand his hair looks too flat xD
I have XMMishimaX`s permission to draw art from her fics.
Read the fic:
http://www.fanfiction.net/s/2967261/1/