Injured Hwoarang
Injured Hwoarang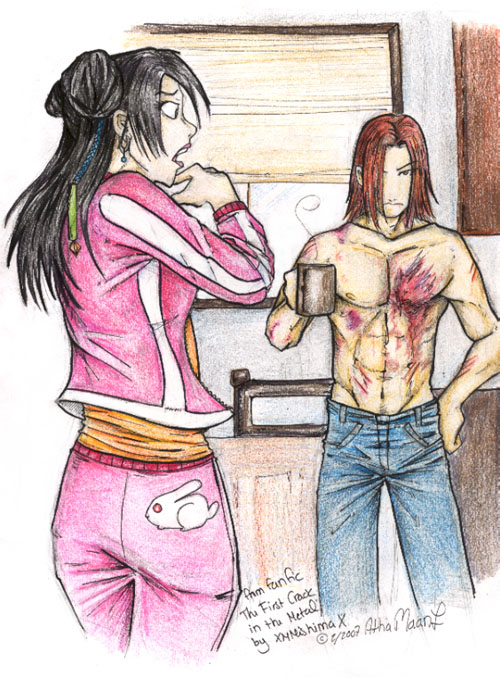 Description
A Ficpic pased on Hwoarang X Jin fanfic
"The First Crack in the Metal"
written by XMMishimaX. "The First Crack in the Metal" is the second part of Sword Makers Trilogy.
Xiaoyu/Ling pops in to check out Jin and Hwoarang, and founds the Korean in a bad shape. Blood, bruises, bite marks and wounds all over his body - the result of a rough sex with Jin (who´s demon powers kicks in when mating).
Naturally Ling´s horrofied of this all, finding also out that the guys are drinking each others blood and hurting themselves.
And Hwoarang´s like "Nah, it´s nothing".