The Skirt Curse
The Skirt Curse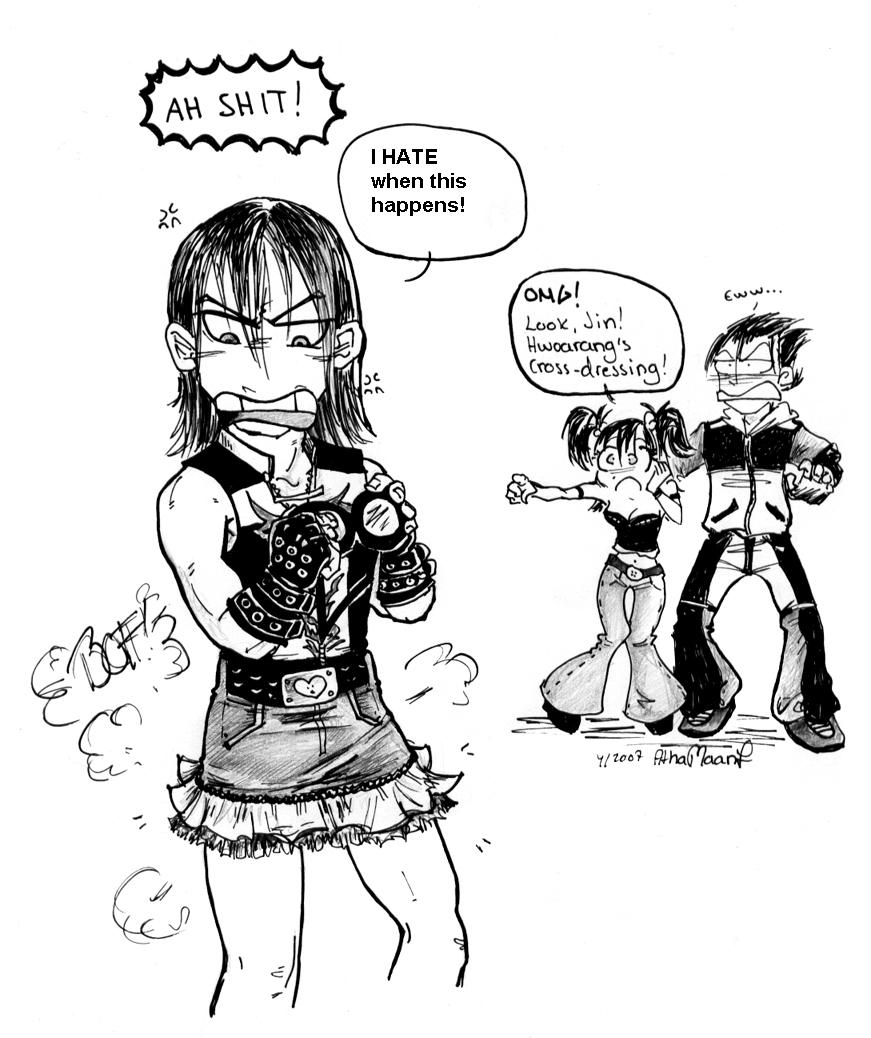 Description
Something complitely random I came up with at very late hour of the day... xD

Hwoarang is suffering. There´s this weird Skirt Curse on him. Sometimes, at complitely random times, without expection, his pants disappear and that kind of cute mini skirt appears on him instead.
Unfortunately this time Xiaoyu and Jin are witnessing Hwoarang´s evil curse....

Hwoarang´s line is written with Paint since I noticed a typo there that needed to be corrected.
General Info
Comments
2
Media
Ink or markers
Time Taken
Reference