17 Year-Old Angel Kisshu
17 Year-Old Angel Kisshu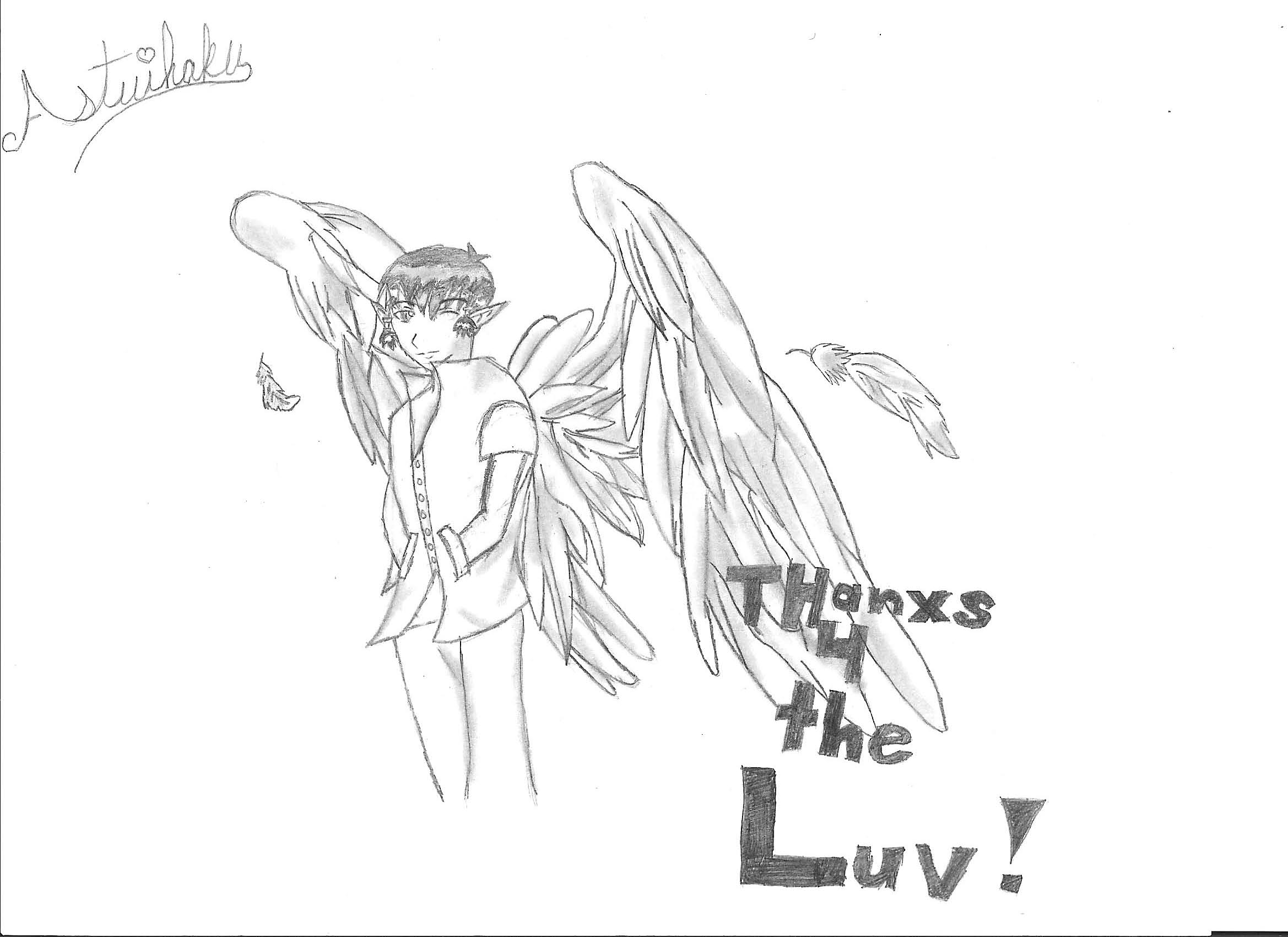 Description
This is just a short sketch that I finished just this morning. It took me 6 non stop hours to finish. <br />
I have a fic on fanfiction.net that has reached 29 reviews. To me, that's something to be proud of because that's my first ever fic, and already people love it.<br />
<br />
Anyway, this pic is just a small way to say thanks for the love and keep doing what they are doing.