Get Grits Quick
Get Grits Quick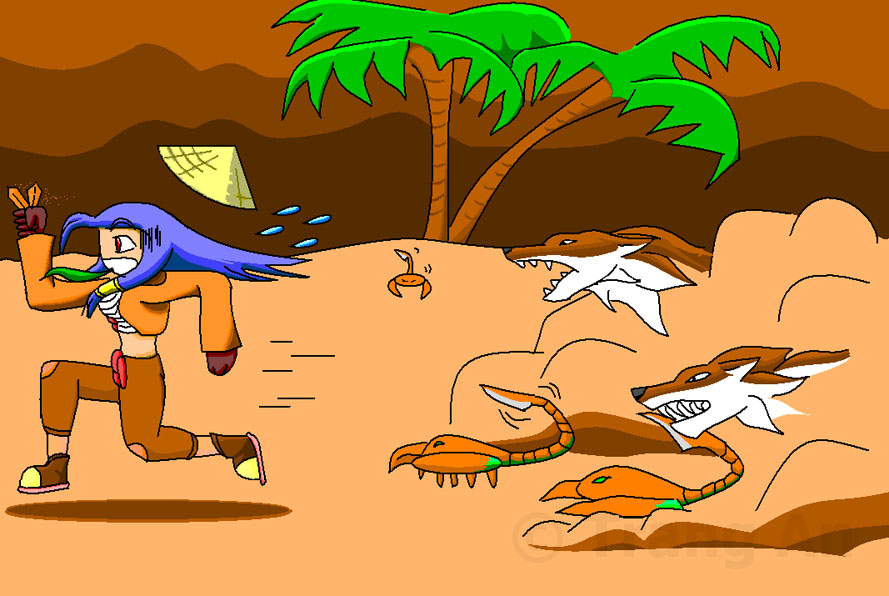 Description
Ah, my adventures as a Thief in Ragnarok Online. XD This was when I was looking for Fine Grits in the Sograt Desert and was unfortunate enough to get chased by a slew of Scropions and Desert Wolves. In trying to lose whatever Scorpions and Desert Wolves that were already chasing me, I ended up attracting the attention of basically every other Scorpion and Desert Wolves on the map! It sucked that my guild friends were laughing at me through the chat as I was trying to stay alive but after looking back on this event, I decided that it was indeed funny. Hence the oekaki drawing.

Media: Microsoft Paint


Ragnarok Online © Gravity Corp.