Double Trouble
Double Trouble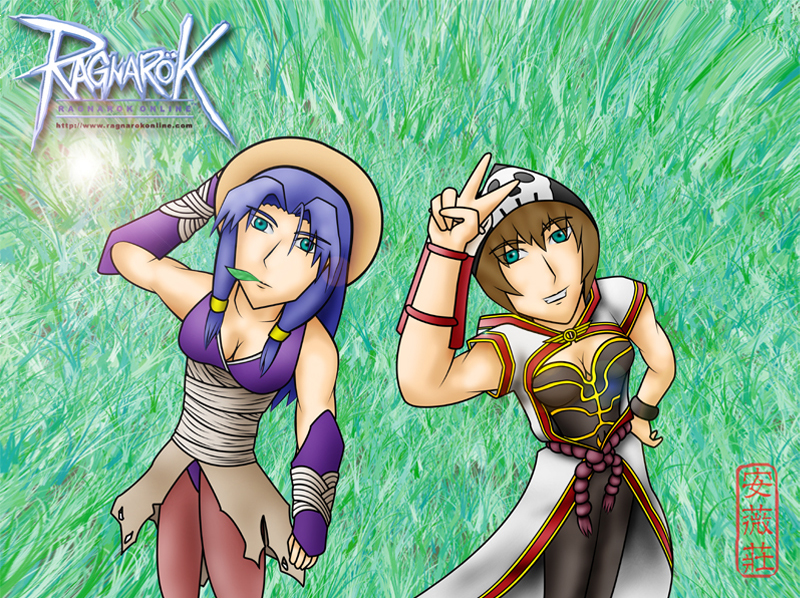 Description
This be a little perspective drawing of my in-game Assassin, Senko Tora, and currently still Acolyte but not yet Monk, ~Trang Ly~. Going for a little FFX-2 YuRiPa rip by adding a third member who will be a Gunslinger. Can't wait until the Gunslinger job comes to the international English version of RO.

I stink at perspective distortion.


Ragnarok Online © Gravity Corp.