Maintenance
Maintenance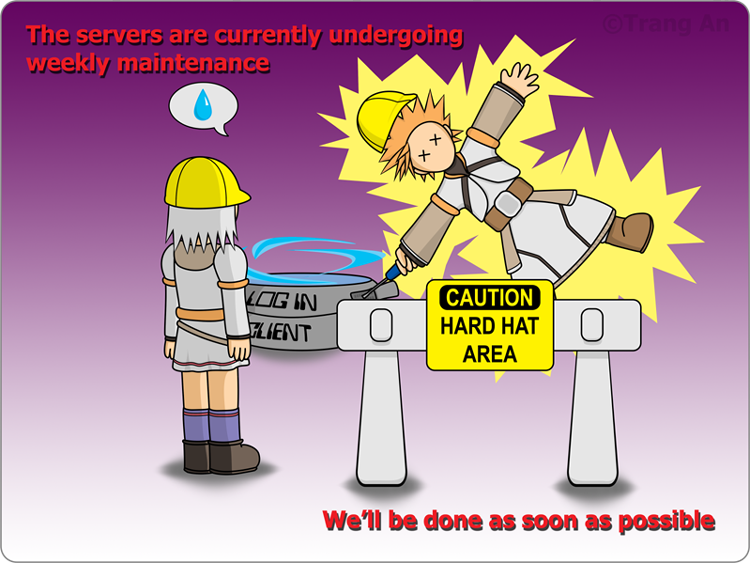 Description
I swear, RO is just too fun to play. Just too fun. Stop making it so fun to play, Gravity. D:

Was browsing around the official RO forums and I noticed there's a new loading screen event in the fanart section where they want people to make loading screens to advertise their cash item shop or a PSA pic to inform players of what's happenin' and choose the best to show on the game's loading screen for 6 months. I don't like cash item shops and I don't do WoE so the only thing I'm willing to do is a maintenance PSA.

The characters there are the sprites that gamemasters (GMs) use in-game when they want to interact with the players. This is pretty much a comment on some past incidents in which the GMs screwed up a bunch of stuff (hence why the one getting zapped is holding a screwdriver. XD

Media: Photoshop 7


RAGNAROK Online © Gravity Corp.