Divine Objective
Divine Objective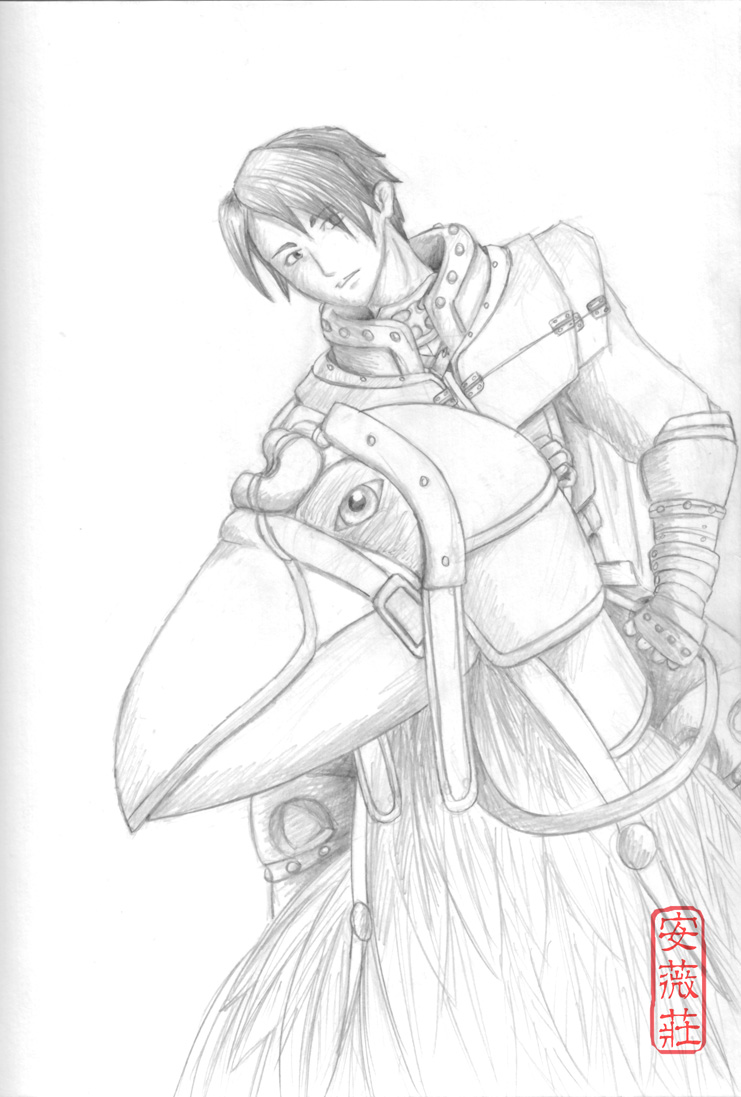 Description
A drawing of my exboyfriend's Crusader atop his mighty rainbow Peco Peco, sent by the Prontera church to investigate strange occurances in a mysterious cave. What will he discover?

Bloody hell it was to draw that darn bird. >.< Since there's no concept art of the Peco Peco mounts in RO to be found, I had to go by the in-game sprite, which really doesn't show much in terms of detail. Crusader concept art didn't help much either, what with that stupid shield covering most of the characters' bodies.

Had a lot of trouble with the perspective and scale of the arms and hands so they look smaller than they should (or maybe that's how they're supposed to look? I don't know for sure).

Hope he won't be too offended by the mess-ups.

Media: mechanical pencil (2HB graphite), white sketchbook paper


Ragnarok Online © Gravity Inc.