Saber SeeD
Saber SeeD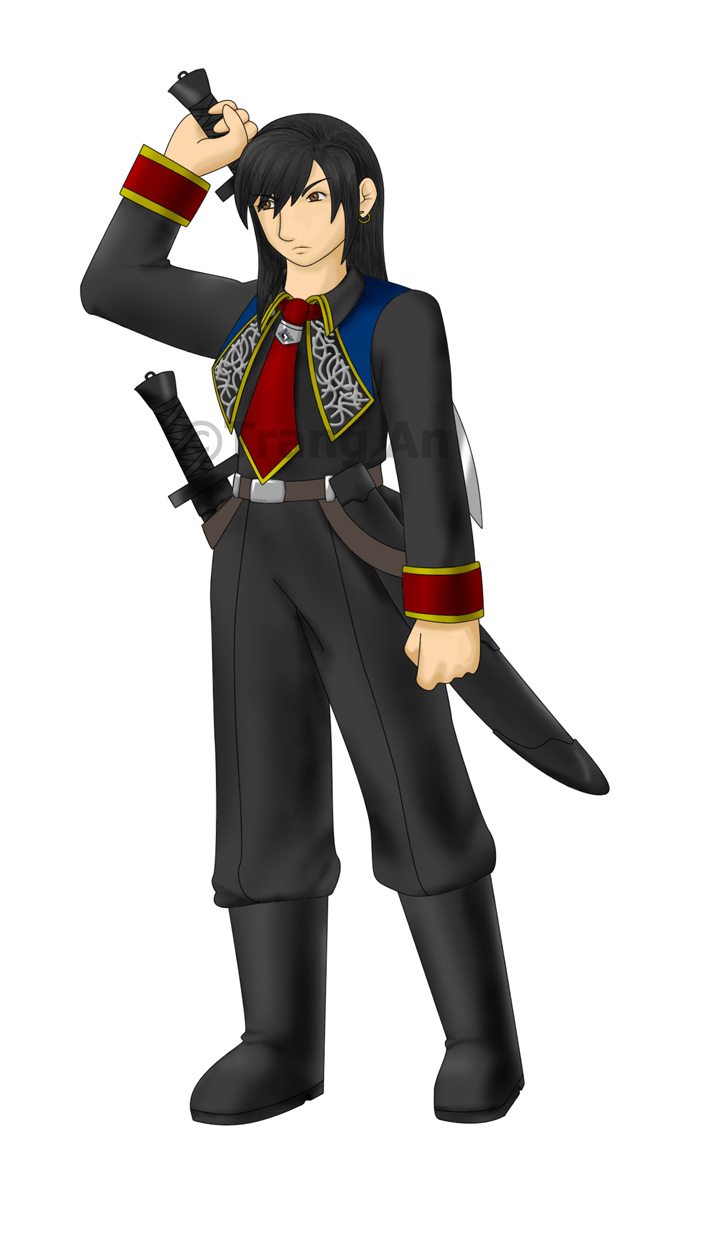 Description
Occupation:
SeeD Elite
Age:
17
Academic Focus:
Sabers
Weapon of Choice:
Chinese sabers (
dao
)
Favorite Magic to Use:
Firaga
I've always wanted to draw myself as a SeeD Elite; SeeD uniforms are so nice-looking. This one took me about as long to do as my
SOLDIER drawing
or maybe a bit longer. Tried to go for thinner lines this time around. It looks pretty good, but such a pain to color. I hate wearing and drawing skirts so I gave myself pants from the male uniform instead. I'd rather die to a Malboro than wear a skirt while wielding my blades. >:[
I think the saddest part of this drawing was all the time I spent doing an intricate remake of the SeeD logo, only to have all that detail lost after I've shrunk the crap out of it and pasted it onto the tie buckle.
Again, messed up on some things here and there, but this and my SOLDIER drawing have been the tests of some new drawing techniques I've been developing. Someday, I hope to get to Advent Children quality.
Someday...
Final Fantasy VIII © Squaresoft/Enix
General Info
Comments
0
Media
Digital drawing or painting
Time Taken
Reference