Samus Aran - W.I.P. (2)
Samus Aran - W.I.P. (2)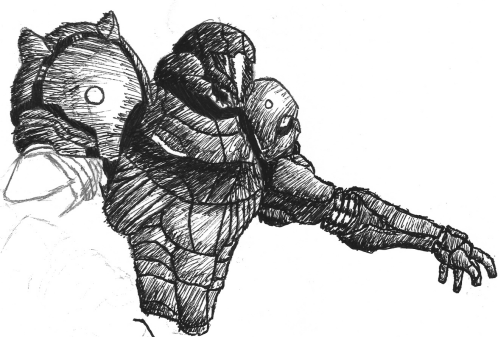 Description
now what i did was, i copied the first one and was gonna ad an arm and shade, in case i messed up. but it looked too good to do on the original, so i just went ahead and scanned the copy. which is god, because now i can show people the steps in how i did it.

may do that further down the line. comments are welcome:P

p.s. i drew the arm totaly in pen, so that's new for me! no pencil!