Driver Logo V-2.5
Driver Logo V-2.5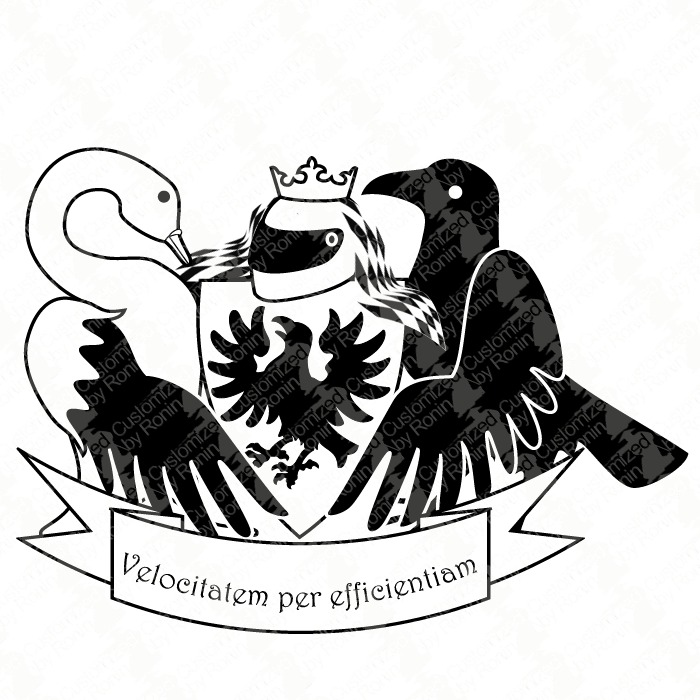 Description
A logo design for IMSA driver Michael Johnson. Michael contacted me looking for a logo for his driving career based on his family Coat of Arms. After a paid designer went total amateur throwing random clipart together producing several images that didn't remotely meet the drivers request outline.

This is my second attempt. This time I dismantled the original Coat of arms and assembled it in a completely different fashion. Taking the crest goose/swan and the Raven from the crest and making them supporters. I also added the Slogan and changed the cloak to support Michael's racing career.



This version is currently under review by his friends and family.

I my self have reservations about maintaining the Raven on the fess but this was an act of creative burnout. I could not think of anything better and was coming up on a deadline.