LLL commish painting FINISHED
LLL commish painting FINISHED
LLL commish painting FINISHED
by
Bee-chan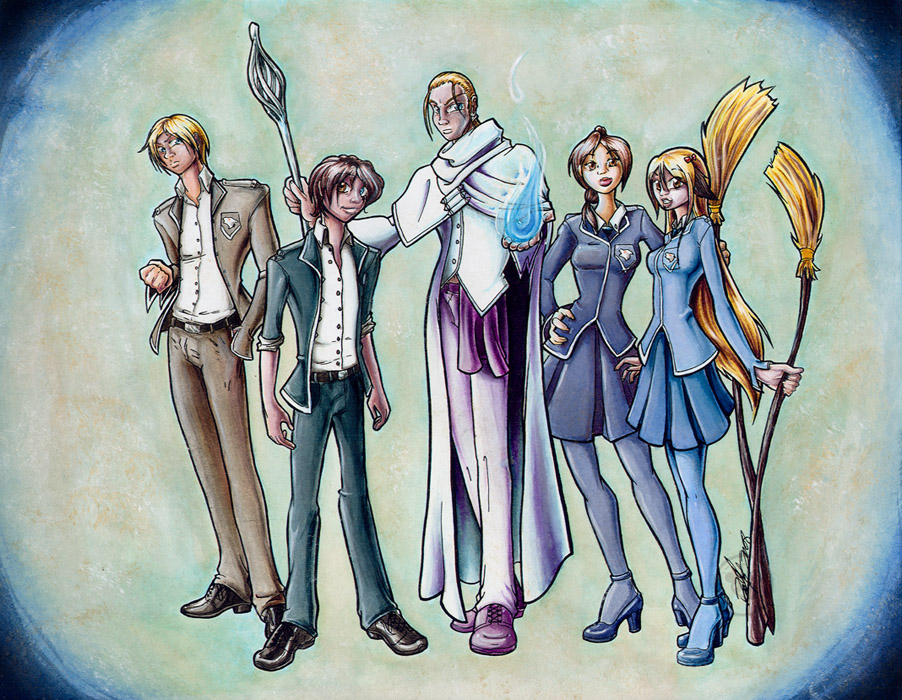 Description
FINISHED!
=FULL VIEW PLEASE!!=
Pencils are here
Inks are here
WIP colors are here
Finished painting commission for
lovelauraland
Sam, Jack, Matt, Ellie and Uni belong to Laura "LoveLauraland" Cranston.
Inks:
Speedball Superblack india ink and Raphael Kolinsky sable hair number 2 round brush ( both the old and new #2's )
Color:
Dr. Martin dyes, white acrylic paint, colored pencils ( for mild touch ups ), Higgins Black Magic waterproof ink, and metallic kim gold and iridescent gold acrylic paints ( for a light over all dry brush dusting effect ), on 11 x 8.5 cardstock, mounted on simple matting board.
~~Bee
General Info
Comments
0
Media
Other painting
Time Taken
I think I lost track of time after a while ^^;
Reference