tHe JokE'S on YoU
tHe JokE'S on YoU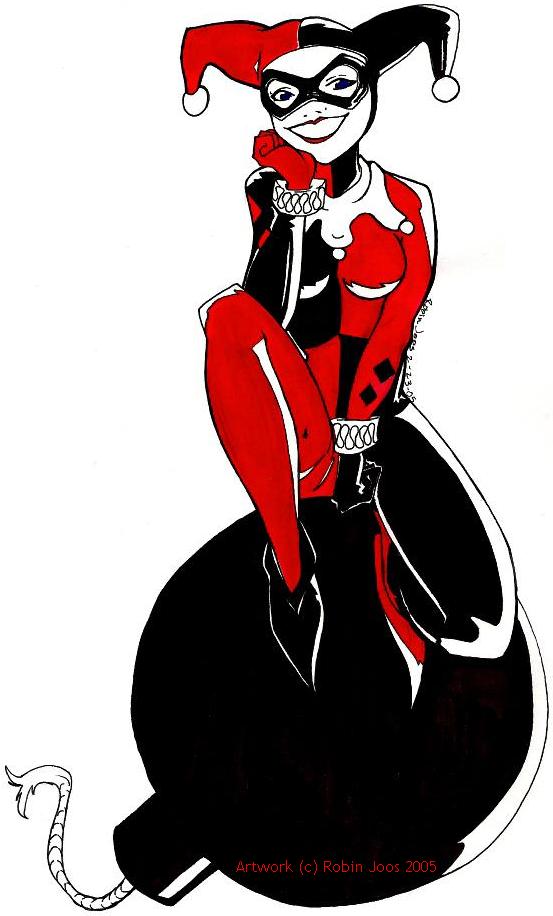 Description
this piece is for my dad's birthday on friday. he is a big batman and DC comic character fan, and his favorite character is Harley Quinn. i did this last night when i was sick, well i've been out for the week. so i kept myself busy. :D she was fun to draw i must say. she's a cute little villian.<br />
<br />
::::Supplies Used:::: sketched in .5mm lead mechanical pencil, inking done in Staedtler .1, .3, .5, & .7 pigment liners, colored in thin and thick tipped black and red sharpies, and red, blue, black felt tipped pens.<br />
<br />
::::Time Taken:::: period of 2 1/2 hours in bed.<br />
<br />
Artwork (c) Robin Joos 2005<br />
<br />
Harely Quinn character (c) DC comics, i don't know when or who exactly.
General Info
Comments
10
Media
Unspecified
Time Taken
Reference