Sad - MadWorld
Sad - MadWorld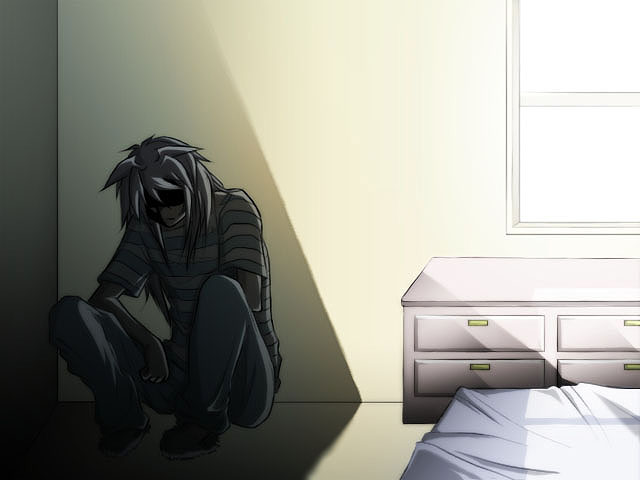 Description
Yeahhh. Drew this picture for a clip I made, of which said clip was supposed to be for a whole song:
Watch the eleven second video here? Badly animated, but oh well.
-->
http://www.veoh.com/videos/v914213wrZQaFh2
(Better quality)
-->
http://youtube.com/watch?v=N0m5s04EXr4
(Youtube quality)
I haven't done cell shading since forever, this took a million years. Half a day, hands hurt like crap and whatnot. Tried to make it all screencapturey...grrrrawr.