The Wizard of Oz!
The Wizard of Oz!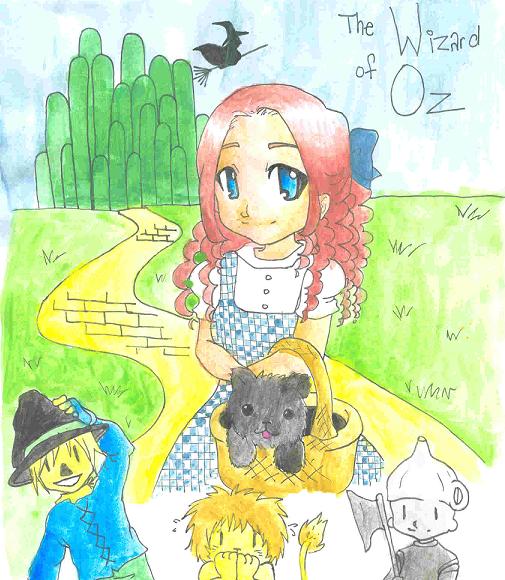 Description
Hahaha, I'm listening to the Once Upon a Mattress soundtrack, and there's the part in the song that says,

"I know a meadow covered with mustard flowers,
golden as the sun,
Where a wonderous thing can happen
when an April day is done."

Hahaha sexual reference.

-immature-.

Anyway, this was my cover submission for The Wizard of Oz program after it was completely painted.
Just practicing my water color skillz.
:p

Toto is so cute.
I luff him.

The rest of it is alright.
I have much better Wizard of Oz fanart in mind, hahaha.

Enjoy anyway :3.