Contest Entry!!~~(QueenYakuri)
Contest Entry!!~~(QueenYakuri)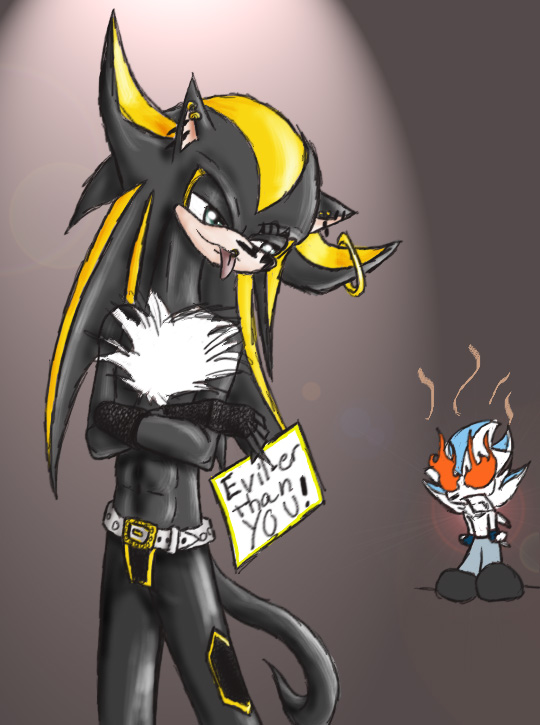 Description
Edit: I never actually intended for Noel and Alaphonse to be the same colors as Archie! <D
YAY! It's finally done!

Three reasons why I chose Archievo as awesomest:
1) He has the biggest number of piercings I have ever seen on a hedgehog-type-thing.
2) He is one of the few people who are evil-er than Yuki(show in the pic as a small chibi)
3) Most importantly: He has an awesome story behind him and his insaneness! >w<

Hope you like!

Archeivo Lance (c) QueenYakuri
Yuki(c) Snapdragon and I
Art (c) me!
General Info
Comments
6
Media
Digital drawing or painting
Time Taken
Gee! You tell me!
Reference
Pictures of Archie drawn by QueenYakuri