Best quote ever!!
Best quote ever!!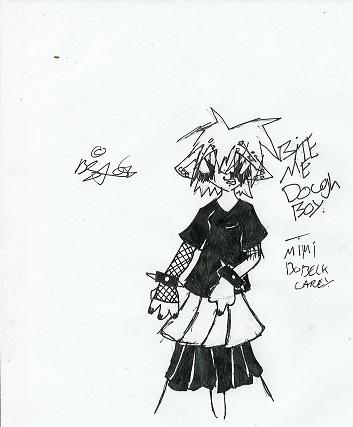 Description
MIMI BOBECK/CAREY KICKS @$$!! Well, actually Kathy Kinney kicks @$$, but she plays Mimi!!!! X33333 I luuuuveeee Mimi!! she so funny, and I love "Bite me, doughboy!"<br />
<br />
BWHAHAHAHAHAHAH! I tried a new style. And was too lazy to color it... and I didn't finish coloring in the legs. I'm lazy today, damn it..... <br />
<br />
I get to go a baseball game today, just like last year- ONLY THIS YEAR I HOPE WE WON'T SUCK @$$!!!!!! o.o; sorry....<br />
<br />
.... um..... give meh requests... noooooowwwww.....<br />
<br />
give them to meeee......
General Info
| | | | |
| --- | --- | --- | --- |
| Ratings | | Comments | 2 |
| Category | Miscellaneous » Writing » Quotes | Media | Unspecified |
| Date Submitted | | Time Taken | |
| Views | 1666 | Reference | |
| Favorites... | 0 | Keywords | |
| Vote Score | 0 | License | Berne Convention |