Noir's Got a New Look. And Me Likes. X3
Noir's Got a New Look. And Me Likes. X3
Noir's Got a New Look. And Me Likes. X3
by
Boo810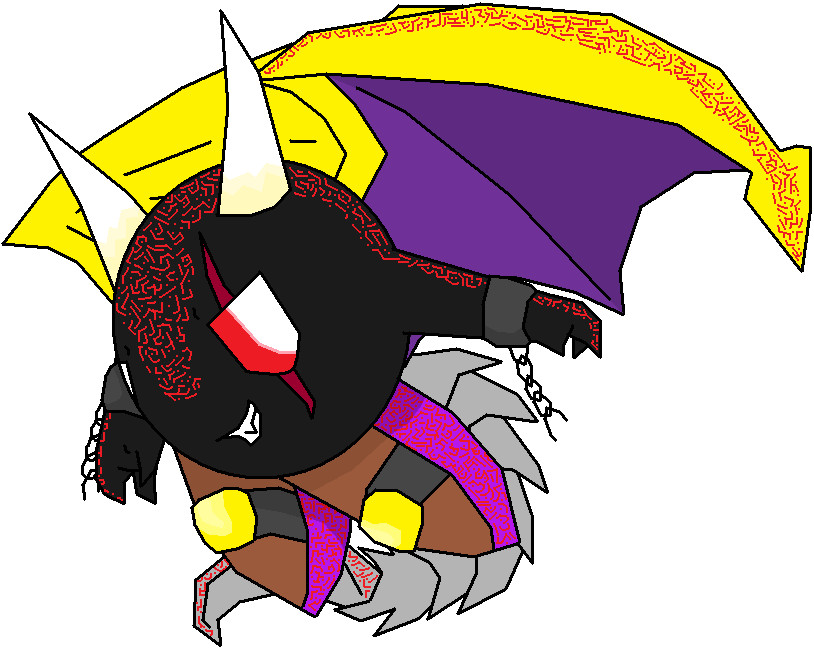 Description
Teehee. Noir.

The Black-Clone strikes back in his new-and-improved look! He's now gone to all extremes to look as different from Black as he can. The writing on his body is ancient Demonic text, which he drew on himself in blood. Probably not his own blood, but yeah.

Noir, for all you people who have no idea, is a failed experiment performed by Meta Knight. Meta tried cloning Black, but the genetics had faults and so Noir was born. He was already insane because his mind was unstable from the start. However, after a while, whatever sanity he had left drained away. There's not a drop of sanity left in that little head of his.

His favourite song, which he sings to himself over and over again, is to the tune of Jack & Jill;

'Jack and Jill went up the hill
To fetch a pail of waaaater,
Jack fell down and broke his... SPINE! GAHAHAHAHAHAHAHAHA!
And never woke up again aaaaafter.

Noir had a feast that night,
So juicy, sweet and teeender,
You'll be next, so don't forget,
The 25th of Noveeeeember...'

25th of November is Black's birthday...
General Info
Comments
11
Media
MS Paint
Time Taken
Sometime around an hour.
Reference