PENGUINS!
PENGUINS!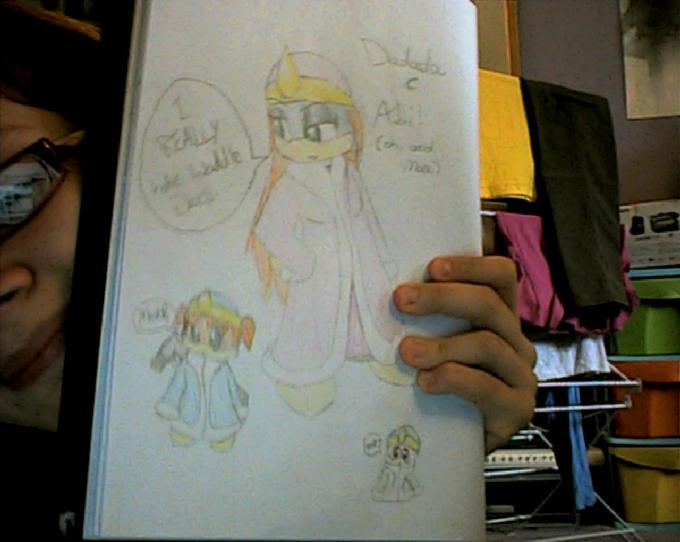 Description
Tadaaa! 8D Penguins!

lol the tallest is Dadada. She is MY penguin. She's Dedede's sister and she HATES Waddle Dees.

The second smallest (with the shotgun tied to her back) is Abi, Dadada's daughter. She's about 2 years old and ALSO hates Waddle Dees.

The smallest (if you can see him) is Maxi, Dadada's son. He is barely 10 months old and can perform excellent James Bond, Indiana Jones and Lara Croft stunts, piece of cake. He doesn't hate Waddle Dees.

What they're saying (cuz my camera sucks and you can't see):
Dadada: I REALLY hate Waddle Dees...
Abi: Meep.
Maxi: Meep...
General Info
Comments
4
Media
Colored Pencil / Crayon
Time Taken
Not long, but I didn't monitor time.
Reference